Mean Green Head Coach Dan McCarney made it clear to those media representatives present at Media Day on August 10 that The Mean Green football team is not dead.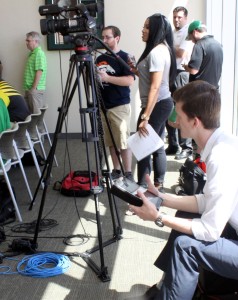 Recent preseason polls seemed to have bothered the head coach. Several media outlets have placed North Texas near the bottom of not only Conference USA, but all of college football. The Dallas Morning News predicted the Mean Green to finish 5-7 which would leave North Texas out of a bowl game for a second straight year. CBSSports.com has North Texas ranked 117th out of 128 teams in the Football Championship Subdivision (FCS).
"Everybody is just shoveling dirt on top of us and honestly, it sounds like when I first got here. It's a joke. It's a complete joke," McCarney said. "It isn't real funny, but it's almost laughable what these polls are doing to our program. And, I know part of that is the year we had last season."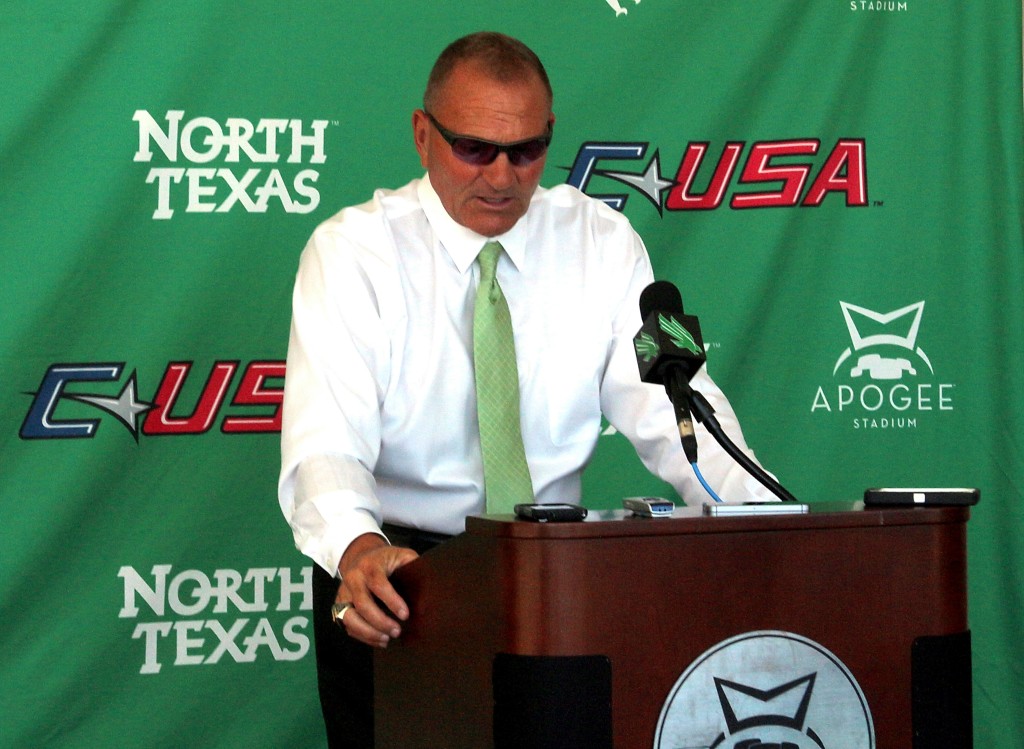 After the 2014 season which resulting in North Texas finishing 4-8, Coach McCarney is firm that there will be improvement this year. Despite the problems at the quarterback position, McCarney gave senior quarterback, Andrew McNulty, a vote of confidence.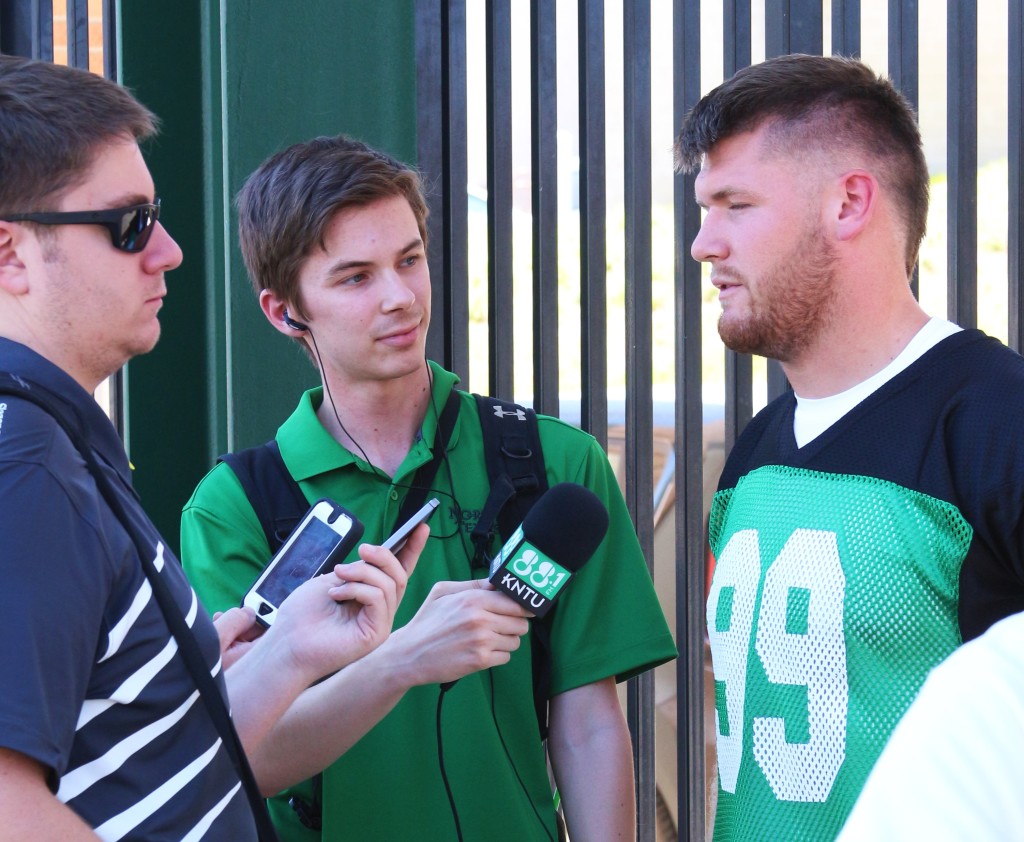 North Texas still has a month to get ready before it plays the first game this season at Southern Methodist University in Dallas on September 12 and their first home game will be September 19 against Rice at Apogee Stadium in Denton.
Additional photos and links to recent YouTube videos can be found at the North Texas Mean Green-LocalNewsOnly photo/media website here.