As the Funeral procession begins in the Houston area, police brothers around the country turned on their Lights to honor the fallen officer.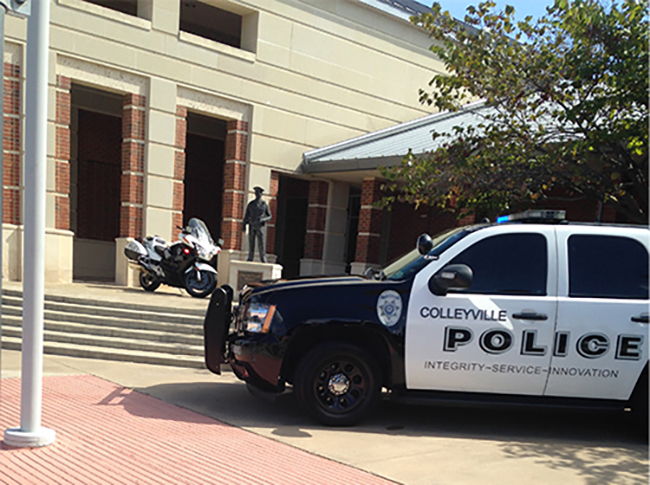 Lights on a Police Motorcycle and a Colleyville Squad Car are turned on at the Justice Center as the Funeral in Houston begins.
At 11:00 a.m. on Friday, Sept. 4, police in Colleyville will turn on their red and blue flashing lights for one minute to honor the life of Deputy Sheriff Darren Goforth and all those who protect and serve Texas communities. Police cars, red and blue lights flashing, will also be stationed in front of the Colleyville Justice Center and Colleyville City Hall at that hour.
At the same time, the Colleyville Fire Department will position their fire trucks in front of their stations, lights flashing, in a show of solidarity with law enforcement officers.
Colleyville citizens are invited to show their support by wearing blue on Friday and turning on your car's flashing lights at 11:00 a.m.
Deputy Goforth was a 10-year veteran of the Harris County Sherriff's Department. He was gunned down last Friday in an apparent ambush while getting gas at a convenience store in suburban Houston. His funeral will begin at 11:00 a.m. on Friday. Deputy Goforth is survived by his wife and two children.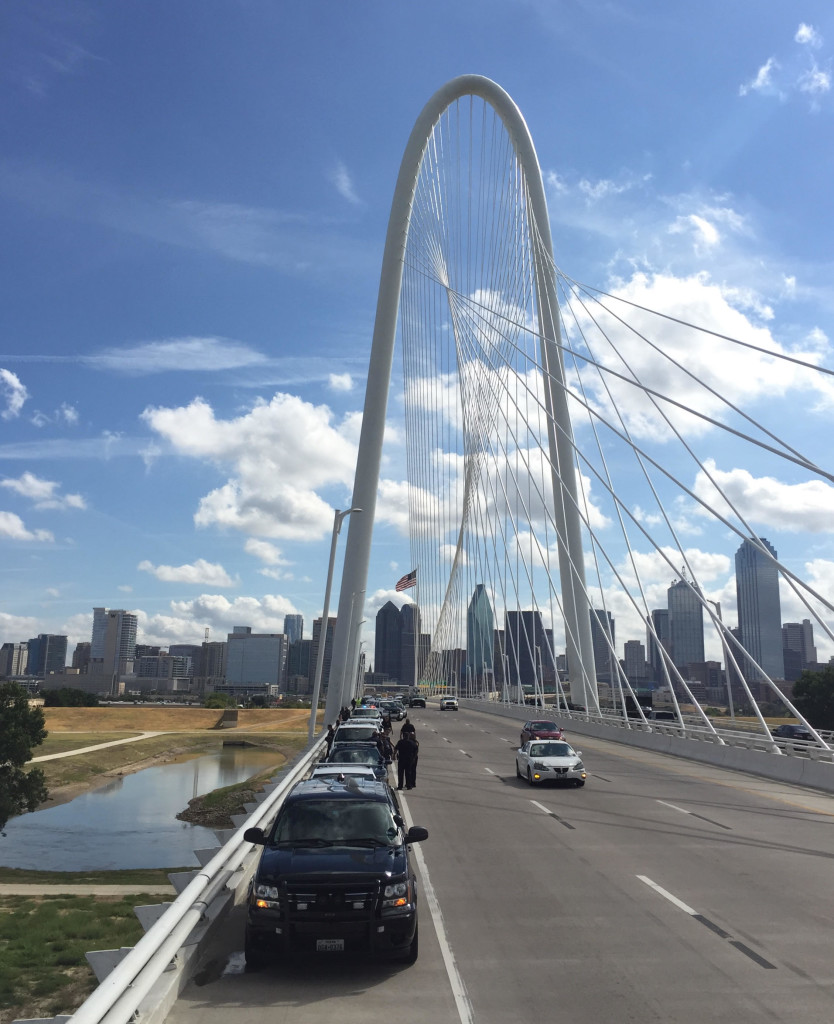 Sheriff's deputies lined the Margaret Hunt Hill Bridge west of downtown Dallas in honor of slain Deputy Darren Goforth. (David Woo/Staff Photographer)