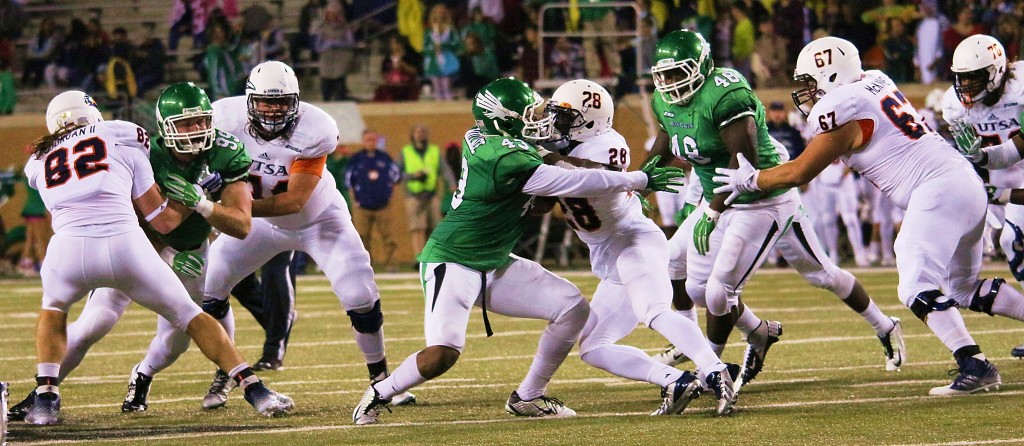 The North Texas Mean Green (1-7, 1-4 Conference USA) won their first season game at Apogee Stadium against the UTSA Roadrunners (1-7, 1-3 Conference USA) 30-23 on Saturday, Oct. 31. Mean Green quarterback DaMarcus Smith ran for 137 yards with a late touchdown run to help North Texas win. He also attempted 22 passes and complete 11 for 104 yards. Running back Jeffrey Wilson added 127 yards rushing with a touchdown. When the Mean Green took the lead early in the fourth quarter it was the time North Texas had the lead in a game since the second game of the season.
The Mean Green will not play again at home this season until Nov. 28. The opponent for this game will be the UTEP Miners. The start time is scheduled for 2:30 PM at Apogee Stadium.
Additional photos and links to recent YouTube videos can be found at the North Texas Mean Green-LocalNewsOnly photo/media website HERE.
Click on graphic to view details.
LRW– 11/03/15