BABY RACCOONS RESCUED FROM ENGINE WHILE CAR IN THE SHOP FOR REPAIRS 
AT PARK PLACE MOTORCARS GRAPEVINE
GRAPEVINE, Texas (June 6, 2016) — Late last week during the heavy rains, four cute baby raccoons were rescued from inside the engine of a car being repaired at Park Place Motorcars Grapevine.
Monty Butcher, a technician for the dealership, opened the hood of a car and found the underside of the hood had been damaged, which begged the question, what caused this damage?  Joseph Gonzales was assisting and saw something move and then a little head peeked out from within the engine. Immediately, Buddy Ward and Patrick Estes jumped in and started removing parts of the engine.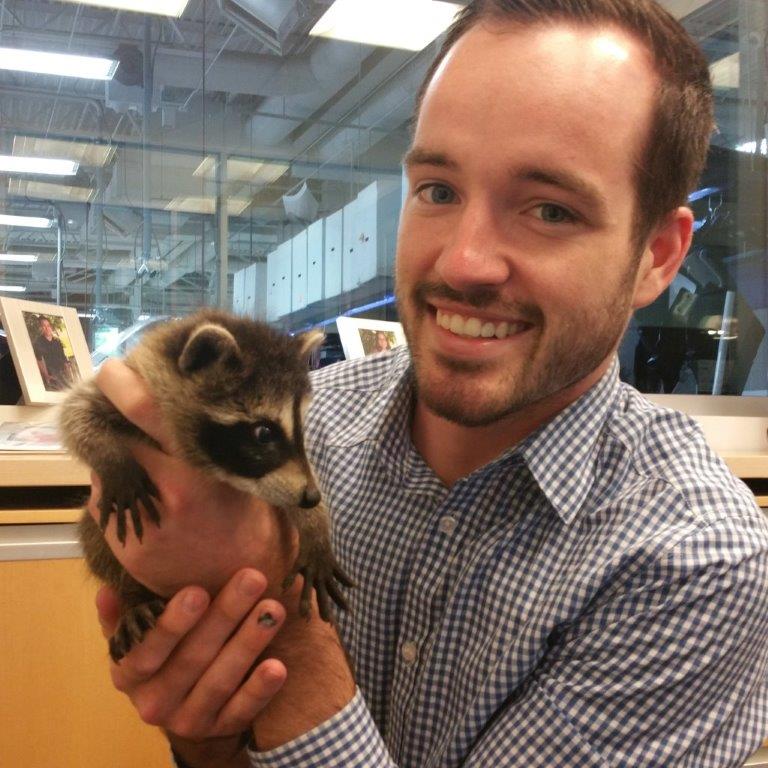 When they realized there were several baby raccoons trapped, Mark Waugh, the Body Shop Manager, Doug Prince, and Andrew Zendejas, Service Drive Supervisor, helped extract the animals. The Park Place team was able to pull the four baby raccoons safely from the car and put them in a box.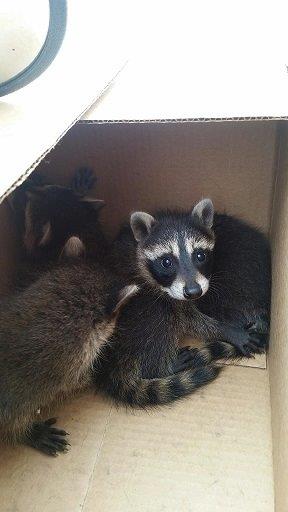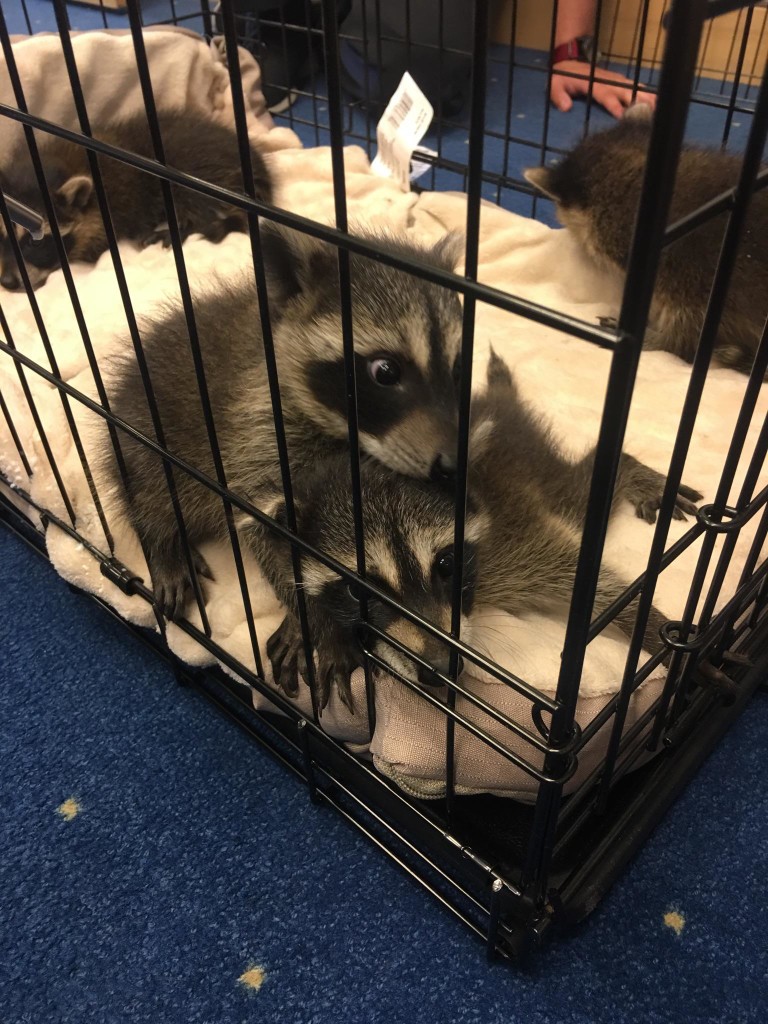 In the meantime, Scotty MacLean headed off to the store to pick up a cage, pillow and milk to make them comfortable. Of course, the raccoons had many visitors throughout the day at the dealership as everyone wanted to meet them! A wildlife rescue organization has picked the babies up, where they will be raised until they are able to be released back into the wild.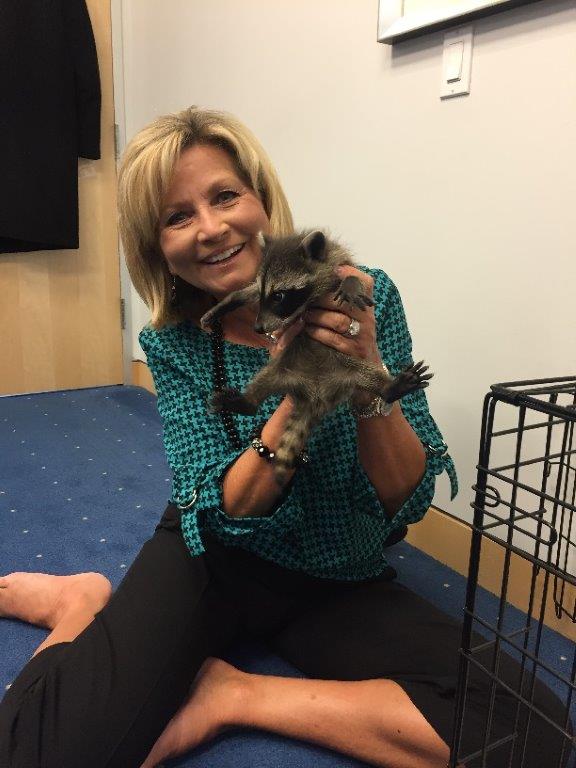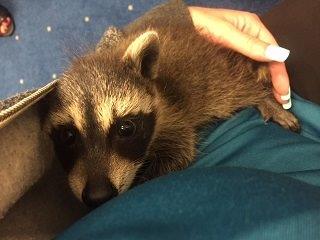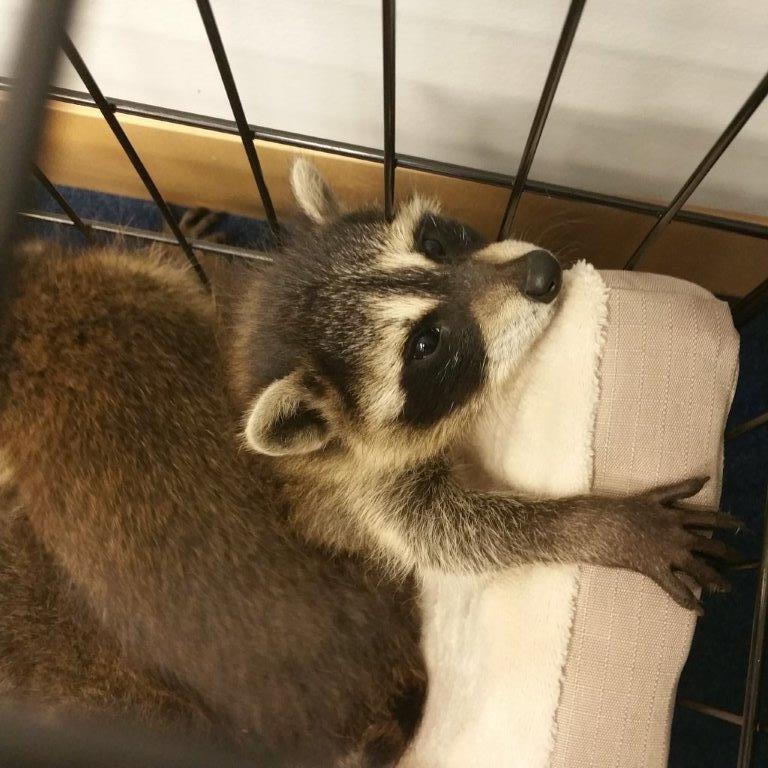 Park Place has a wonderful history of rescuing animals from cars including a red-tailed hawk in 2011 that was caught in the grill of a Lexus and a kitten that was trapped behind the front grill last year.  Each of these rescues has been a complete team effort!