February 17, 2017
As the 85th Legislative Session continues, there are a handful of issues to watch. The most significant and overarching issue is the budget shortfall. In January, Comptroller Glenn Hegar released a Biennial Revenue Estimate, projecting an estimated $104.9 billion for state spending in the 2018-19 biennium. This is about $8 billion less than the $113 billion projected for general purpose spending in the 2016-17 biennium. Though Texas's diverse economy is still on track to outpace national economic growth, losses in oil, gas, and manufacturing had a lingering effect on Texas' revenue stream, making funding deficits more difficult to solve.
One of the biggest concerns this session is the various issues with Child Protective Services, such as lack of caseworkers, high turnover, and systemic failures leading to the death of children in the foster care system. In 2016, CPS was given $150 million in emergency funding for CPS special investigators and new caseworkers. With the acceptance of this funding, CPS is required to release reports weekly regarding the number of at-risk children who haven't been seen by CPS in more than 24 hours, and release two more reports each month stating the number of new hires and cases per staffer, the progress of open investigations, turnover rates, salary rates, and the number of people in training. Knowing this will help legislators understand how to address CPS' permanent needs in the 85th Legislature.
Committees
Last week, Speaker Straus released his list of committee assignments for the 85th Legislature. I was honored to learn I will be on the Appropriations, General Investigating & Ethics, Government Transparency & Operation (Vice Chair), and Local & Consent Calendars committees.
I'm also excited to have been selected as the Chairman of the Appropriations Subcommittee on Budget Transparency & Reform.
I look forward to the challenge of funding this biennium's budget, increasing government transparency and ethics, and developing sound cybersecurity practices for the state. These committees are closely aligned with the broader issues I am working on this session, and I am eager to get started.
Important dates
March 10: 60-Day Bill Filing Deadline
May 29: Sine Die, last day of 85th Regular Session
June 18: Post-Session 20-Day Deadline for Governor to Sign or Veto
Spotlight on the Texas Public Information Act Bills:
HB 792, HB 793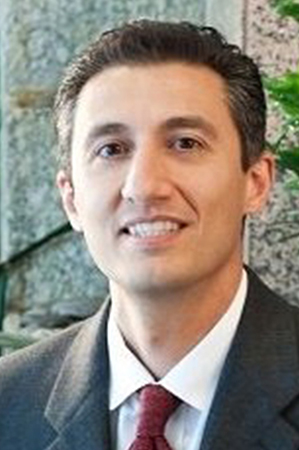 This session, I have filed two bills in response to two Texas Supreme Court rulings which undermined the intent of the Public Information Act by keeping Texans from true transparency.
Boeing v. Paxton (2015) greatly expanded the competitive bidding exception to the Public Information Act in two ways: 1) it allowed private entities to claim the exception; and 2) allowed the exception to apply to final, awarded contracts. HB 792 would undo this damage by limiting the competitive bidding exception to those cases when a governmental body demonstrates that the release of information would harm its interests "in a particular competitive situation."
Greater Houston Partnership v. Paxton (2015) redefined when publicly-supported private entities must comply with the Public Information Act, by throwing out the 30 year old Kneeland test. HB 793 codifies the Kneeland test by mandating that a private entity must comply with the Public Information Act if it: 1) receives public funds, unless the funds are received pursuant to an arms-length contract for services; 2) receives public funds under a contract that indicates a common purpose or creates an agency-type relationship with the public entity; or 3) provides services traditionally provided by a governmental body.
State and local governments enter into thousands of contracts with private entities every year.  These contracts, which together are worth billions of dollars, dictate what the taxpayers will pay, what is received in return, and who will reap the financial benefit.  And now, with these Texas Supreme Court rulings, they can be kept hidden from those who are picking up the tab.
Both of these bills aim to be as permissive as possible in favor of the citizens of Texas and restore the original intent of the Public Information Act. Taxpayers have the right to know how their tax dollars are being spent.