Dallas, Texas, February 1, 2017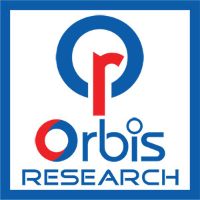 Orbis Research
OrbisResearch.com has published new research report on "Virtual Personal Assistants Market for AI, Smart Advisors and Intelligent Agents2021" to its database.
(VPA) and Smart Advisors use Autonomous Agents and Smart Machine technology to enable an Ambient User Experience for applications and services. VPAs are used in communications and commerce scenarios to improve customer experience, operational costs, and lead to new business opportunities.
Leading companies offer VPAs that rely upon Artificial Intelligence (AI) technologies to provide contextual communications and next generation User Interfaces (UI) including conversational and haptic solutions. While initial benefits are seen in consumer-facing industries, VPAs are anticipated to provide substantial direct and indirect benefits across a wide array of enterprise segments and industry verticals.
Request a sample of the report: http://www.orbisresearch.com/contacts/request-sample/133667
This research provides an in-depth assessment of intelligent VPA and Smart Advisor market including the following:
Global, regional, and country forecasts for 2016 – 2021
Forecasts for VPA by application area, use case, and industry verticals
Analysis of the emerging business models, critical success factors, pricing, and more
Assessment of the emerging VPA market ecosystem including suppliers, customers, and partners
Assessment of VPA challenges and opportunities including growth drivers, SWOT, and PESTEL analysis
Analysis of the key market players including their products, solutions, strategies, M&A, and partnerships
Evaluation of VPA and autonomous agents in all major market segments, business functions, and industry verticals
Assessment of emerging technologies: AI, Machine Learning, Autonomous Agents, Chatbots, Natural Language Processing, Image Recognition, Voice Recognition and Real Time Operation
The report includes analysis of AI technology integration, VPA applications, and use cases across leading industry verticals. The report also includes detailed forecasts such as VPA revenue by AI technology (Speech Recognition, Text-to-Speech Recognition, Natural Language Processing, Machine Perception & Learning).
Buy the report@http://www.orbisresearch.com/contact/purchase/133667
Key Findings:
Consumer VPA revenue in North America will reach $296B USD by 2021
Leading industries to integrate intelligent agents include automotive, banking, and healthcare
More than 65% of individuals and 75% of enterprise will use VPA and autonomous agents by 2021
Six percent of US workers will lose their jobs to AI, VPA, Chatbots and related technologies by 2021
Lost jobs (mostly in call centers and other customer focused areas) represent lost wages of $262.7B annually
Report Benefits:
Forecasts for AI, VPA, and Chatbots 2016 – 2021
Use cases for AI, VPA, and Chatbot apps and services
Learn about VPA challenges and market opportunities
Identify industry leading companies, apps, and solutions
Learn about the AI-enabled user interfaces of the future
Understand the economic impacts of AI, VPA, and Chatbots
Check for the discount: http://www.orbisresearch.com/contacts/discount/133667
Companies/Solutions in Report:
24ME, AIVC, ALFRED, AMAZON ECHO, ANDY, APPLE SIRI, ASSISTANT.AI, AWESOME, BLACKBERRY ASSISTANT, BRAINA, BUDDY, CHARLIE, CLARA, CLOE, CUBIC, DENARRI, DRAGON GO, EASILYDO, EVA, EVI, FACEBOOK M, GOBUTLER, GOOGLE NOW, HELLO ALFRED, HOUND, HTC HIDI, IBM WATSON, INDIGO, JARVIS, JEANNIE, JIBO, JULIE DESK, MAGIC, MALUUBA, MICROSOFT CORTANA, MOTION.AI, MYCROFT, MYWAVE, NUANCE, OPERATOR, PENNY, POSTMATES, QUIP, RESERVE, RILEY, ROBIN, S VOICE, SILVIA, SIRIUS, SKYVI, SPEAKTOIT, UBI, VLINGO, VOICE ASSISTANT, VOICE MATE, VOKUL, WONDER, WUNDERLIST, X.AI, ZIRTUAL.
Target Audience:
Big Data and Cloud companies
Artificial Intelligence companies
Communication service providers
Internet and mobile app developers
Machine Language based app providers
Enterprise, SMB, and companies of all types