Austin, Texas   May 13, 2017

Monday is Police Officer's Memorial Day in the United States – a day to honor federal, state, and local officers who have been killed or disabled in the line of duty. Tragically, Texas has lost more law enforcement officers in the line of duty this past year than any other state in America.

That is why I made it a priority this legislative session to do everything I can to honor and protect our law enforcement officers and their families.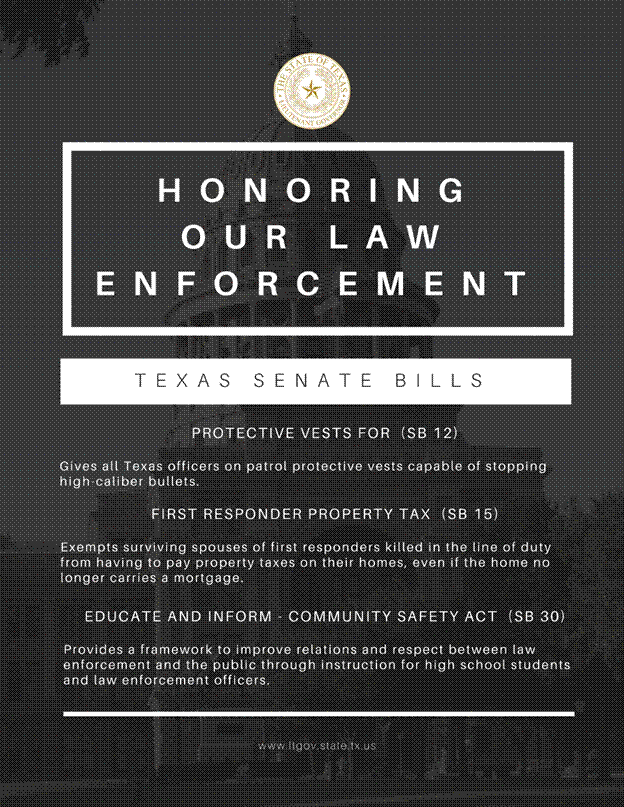 We have fewer than 100,000 first responders in our state to protect 27 million Texans. We owe the men and women in our law enforcement a debt of gratitude that can never be repaid. I hope you'll join me in giving them the respect and honor that they have earned. Thank you for your support.
You can keep up with everything we're doing on my website and on social media: Follow me on Twitter @LtGovTX and Instagram @LtGovTX and LIKE us on Facebook at Office of the Lieutenant Governor of Texas.