Keller, Texas  August 13, 2015
Theft, Unknown subject took a Rolex 18Kt with Gold Numeral Markings. Offense occurred sometime between Feb. 2, 2015 and June 6, 2015 
Item Valued at $24,688.  Victim Hollis M. Greenlaw located at Post Oak Place in Westlake, Texas
Vehicle broken into and property stolen including a Smith & Wesson Chief Special valued at $749.00, an RF Transmitter valued at $150, Sunglasses valued at $100 and $5 in Cash.
Offense between July 28-29, 2015 from vehicle at victim's resident, Judy Frels Ward, on Cindy Street. South in Keller, Texas
Offense of Fraud use with possible identifying information between June 26, 2015 and August 3, 2015. Five checking accounts applied for using victim's information.
Location of offense reported at Residence of Glenn P. Gilmore on Atasocsa Dr. in Keller, Texas
Employee's Wallet stolen at work in the Restaurant located at 1101 S. Main St. Keller. Listed missing were 2 credit cards, 1 debit card and an Oklahoma Driver's License, along with the wallet.
Victim was Joshauna Lynnea Hunt listing her address as N. Newhaven, Tulsa, OK.
Criminal Mischief reported. A suspect loosened oil pan bolt causing oil to leak out without owner's consent.
Offenses happened on August 3, 2015 between 6:30 PM and 7:00 PM. Victim is Julie Ness located on Taylor Street in Keller.
Unauthorized use of a vehicle. a 1999 Ford was taken by a known subject between August 4, 2015 at 4PM and August 05, 2014 at 9:35 PM
Victim was Michael A. Sainz located on Sarah Brooks Drive in Keller.
Vehicle involved in minor accident at 2000 S. Main St. in Keller at 1:25 AM.
Arrested person Denea Tallman Brown of Hedge Apple Court in Keller.
Theft of a Toyota Avalon valued at $13,599 on August 7, 2015 at 11:47 AM
A known suspect showed up at callers house in a stolen van. After making contact with the caller then left and stole the neighbors car, leaving the stolen van on the scene.  Offense at 5933 Steve Ct from victim Dianne Morris.
Unknown person slashed the front right tire of the victim's truck. Criminal Mischief, sometimes between August 8, 2015 10:00 PM to August 9, 2015 12:30 AM.
Victim, Fernanda, Luce listed her residence on Turquoise Drive in Saginaw, TX  and the crime reported as happening on N. Shropshire Ct. Keller by Kelsey Ann Lisenbee.
Burglary of Building at 771 Keller Pkwy, Keller. A stolen lockbox with $30.
Drive-thru door was broken into and a lockbox with the money was stolen from Sonic Drive In
Citation only for Assault (simple) Contact at 2511 Deep Eddy Trail, Keller. Reported August 9, 2015 at 10:10 PM.
Victim listed as a White Male Christopher Robert Sellen, Arrestee reported as Charlene Marie Sellen, White Female.
An unknown, person(s) opened a PayPal account with the victim's information without effective consent between July 15, 2015 and August 20, 2015.
Victim listed as Thomas R Quan at Watercrest Dr, Keller.
A black bluetooth speaker and a yellow spotlight was taken from an open garage at night between August 4, 2015 and August 10, 2015
Victim listed as Angela Koeberlein at Longford Ct. Keller.
Arrest for Drugs/Narcotics of Cannabis Butter or Marijuana Hash Solid/Liquid August 10, 2015 at 6:46 PM at 250 Ruff Snow Drive in Keller.  Keller Officer G. Tlesko observed a male ducking in the driver seat as the Officer conducted a business check behind the Movie House and Eatery. 
Conducted investigation with the white male subject for probable cause and located the illegal drugs.  Arrested was Corey Ronald Thompson of Keller.
Subject located discharging a firearm within the city limits.  Firearms seized for evidence were 1 WASR, 1 Mossberg, and a total of 10 shotgun shells.
arrested were Taylor Christian Green of Grayson Drive in Grapevine and Ryan Michael Daniels of Rim Rock Dr. in Keller.
A victim's trailer was taken without her effective consent.
The victim, Elaine Denise Parry at Ottinger Rd, Keller, reported the lost trailer on August 12, 2015 at 11:28 am
In a burglary of vehicle, a purse, wallet and camera were stolen on August 12, 2015 between 10:05 AM and 10:30 AM at the LA Fitness 1861 S. Main St. Keller.
The victim  Elisabeth Nicole Maynard of Linda St. in Keller, reported the card was later used at the Dollar General Store.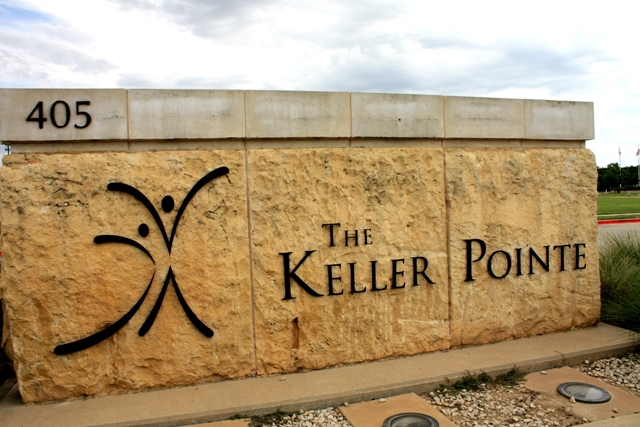 Victim Garrett Scott Lakey, of Westwood Drive in Keller, walks into Keller Pointe, 405 Rufe Snow Dr., Keller on August 11, 2015 at 6:15 PM and returns to the parking area at 7:45 PM only to find someone had taken his keys from an unlocked locker and drove off in his 2005 Dodge Ram Truck.