Colleyville, Texas  August 14, 2015

Jordan Ulichnie, the General Manager of Colleyville's newest restaurant, Zoe's reports the store is off to a great start.  He said that the company had been looking at locating in Colleyville for at least two years.  In fact, he said, there are 9 stores in the DFW area with growth plans up to 25.  Ulichnie said the Colleyville store has performed on the upper end at $35,000 per week with about an even split between lunch and dinner.  The restaurant is located in the Colleyville Downs Shopping Center at 4717 Colleyville Blvd., Colleyville, Texas.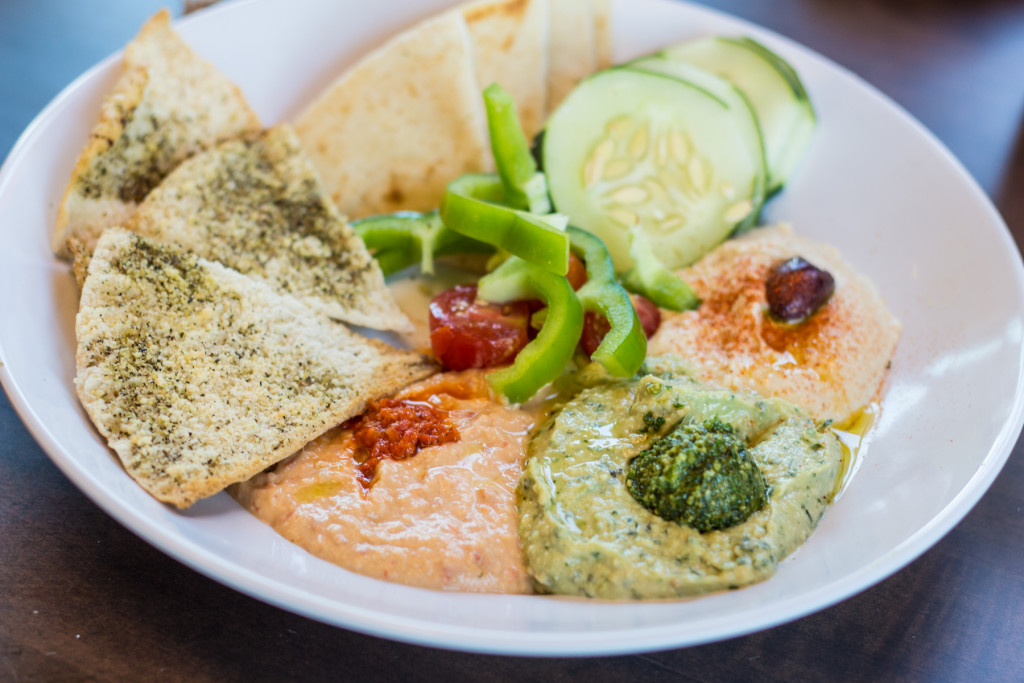 We had the Hummus Trio Appetizer,
basil pesto, red pepper and classic humus, pita bread and cucumber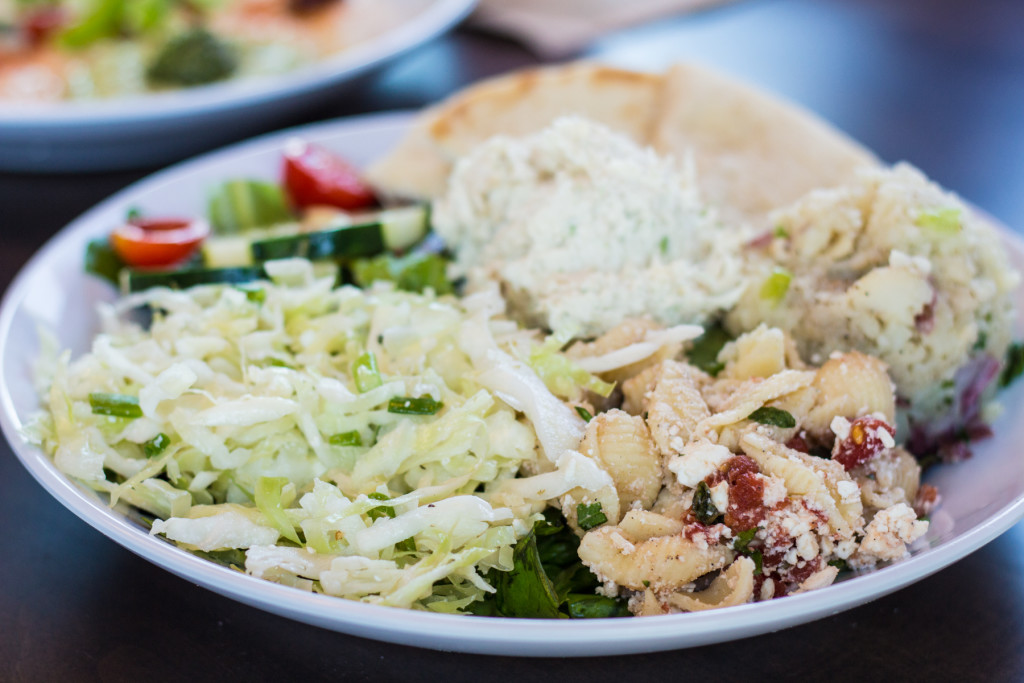 For the main course, 
Chicken Salad Sampler, 
slaw, pasta salad, potato salad, over green, with pita bread.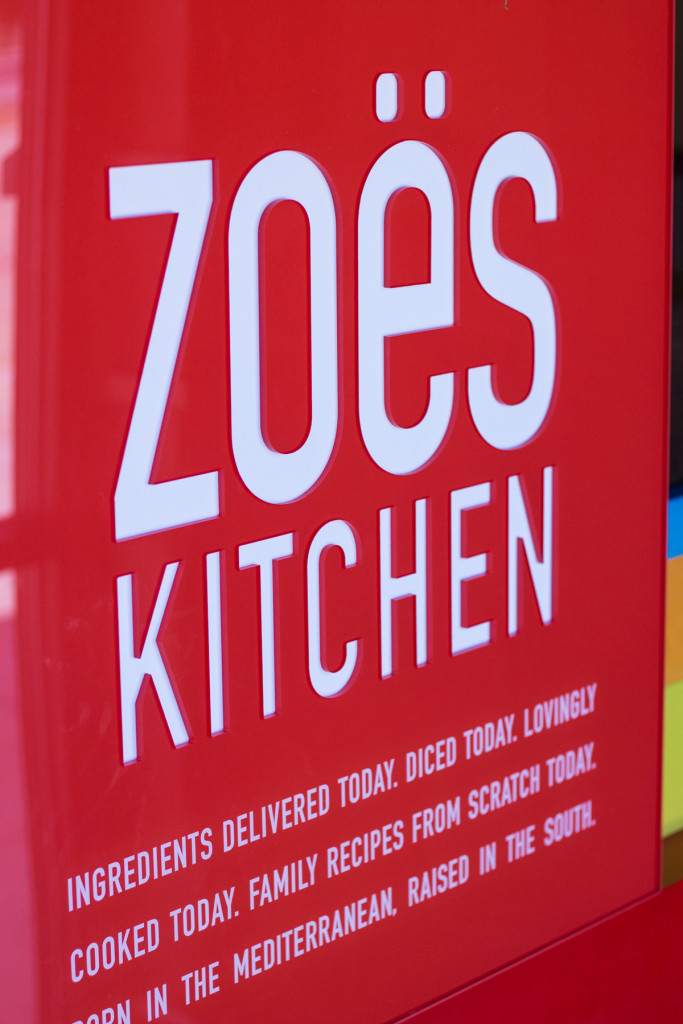 Zoe's in Colleyville opened on July 16th. Jordan, who lives in the Roanoke area, came over from his management position at the Shops of Legacy in Plano.  He said the Colleyville store, while performing well, is at a slower pace.  "At the Shops of Legacy," he said, " there is a mad rush at lunch time with folks that have an hour for lunch and everyone seems to come at once."  In Colleyville, he said there is more of a family business both at lunch and for dinner and people seem to have the time to enjoy their food.  The restaurant chain started in Birmingham, Alabama 20 years ago by Zoe Cassimus.  With a Mediterranean background Cassimus ended up in Alabama which  explains a Mediterranean Food Menu with a Southern Flair!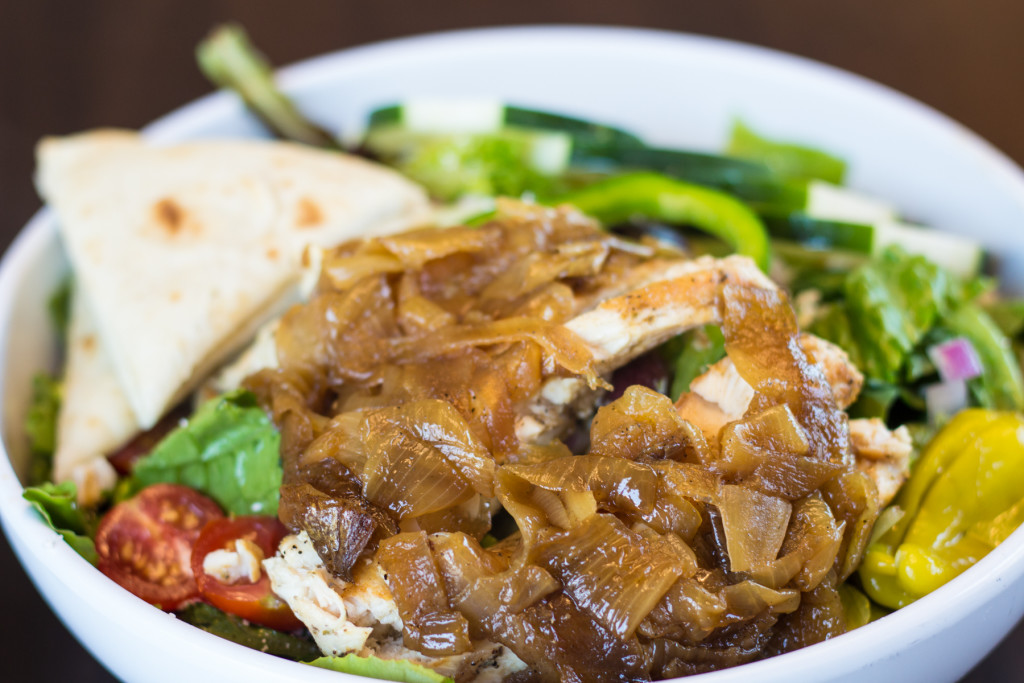 The Tossed Greek, 
flat gilled chicken, greens, pasta salad, caramelized onions, tomatoes, cucumbers, red onions, feta, olives, tossed with Zoes dressing, served with pita bread.
Jordan said his restaurant will soon offer catering as well as the lunch and dinner.  Zoe's opens at 11 am until 9 pm to serve in store clients.  Ask how the restaurant is promoting into the city, Jordan said a major program of Zoe's is the interaction with local schools, including fund-raising opportunities.  He plans to display student's artwork at the restaurant 4 to 5 times a year.  After the art work has been displayed the store has a fund-raising program when the paintings are sold and the funds go to the school or library.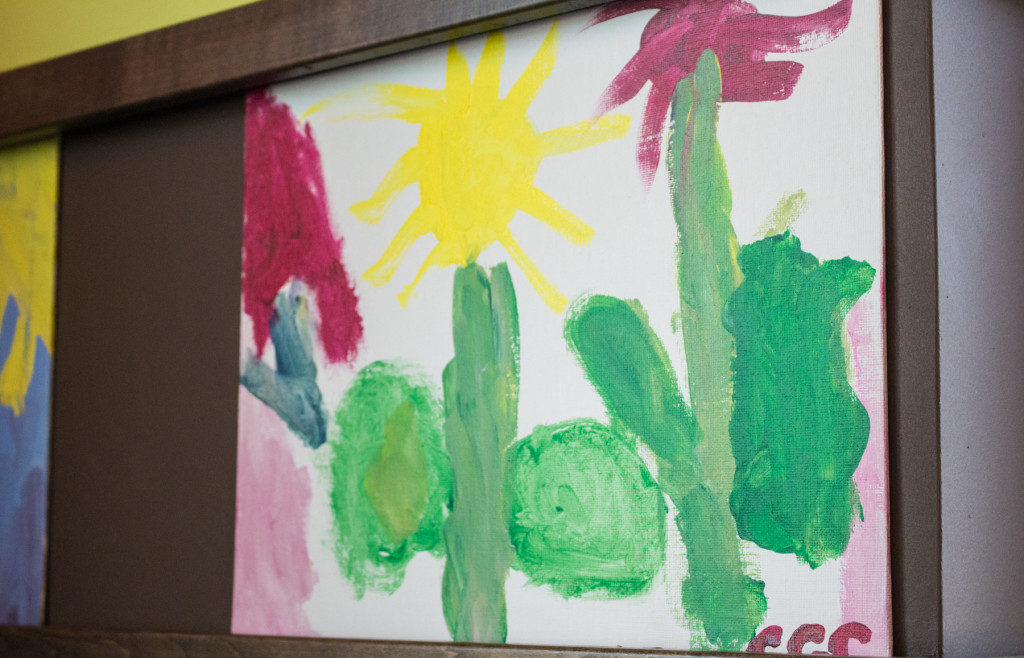 Student Artwork on display.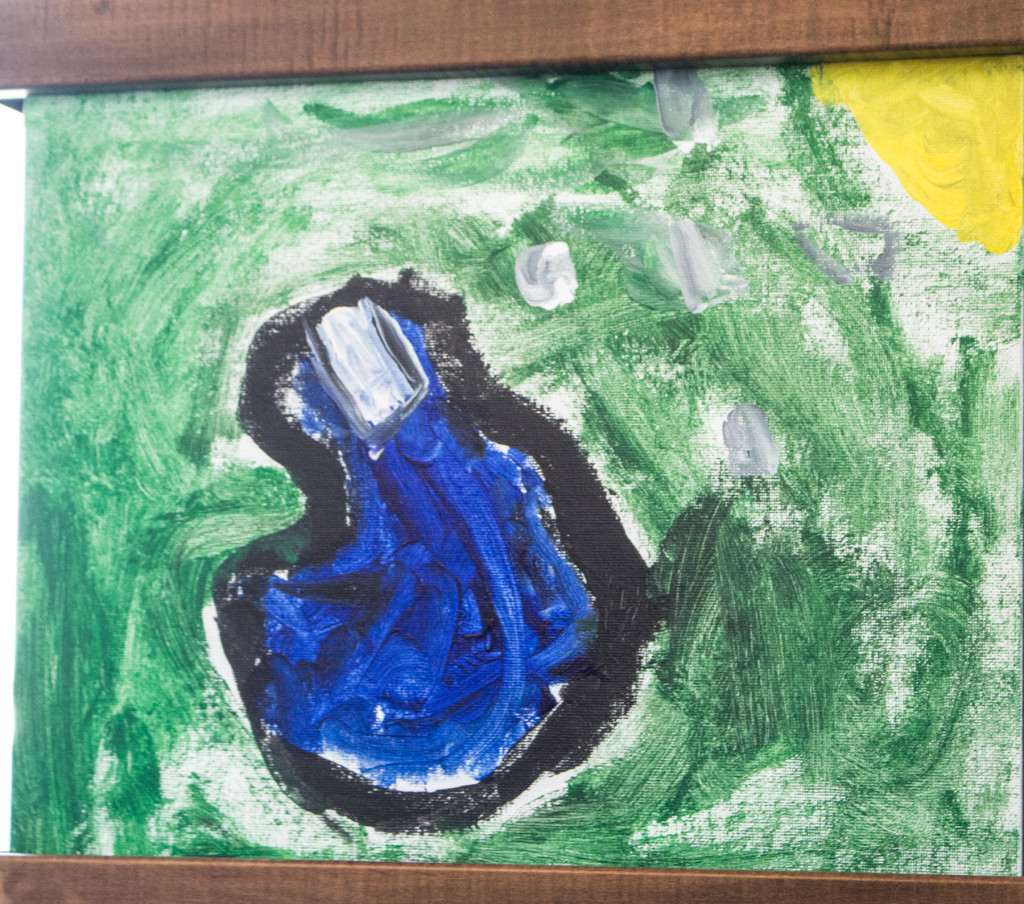 Student Artwork on display.
If you visit Zoe's expect to get  plenty of  fresh food with your order. Everything is prepared from scratch at the restaurant and served fresh.  Look for the Specials like Chicken & Orzo or Tomato Bisque Soup for your starter.  The Chicken Salad Sampler that I had is a mountain of food and shown above.  Also featured on the salad is the Greek Salad.  Two of the Southern Picks are the Chicken Salad Sandwich and Pimento Cheese Sandwich.  Under the main Entrees is Chicken Kabobs…two kabobs, grilled peppers and onions, tomato, rice pilaf, side greed salad, and pita bread. Or the Steak Kabobs with two kabobs, red bell pepper, onions, grilled potatoes, and roasted vegetables…which WILL be my next order at Zoe's.  Also featured is the Vegan offerings served gluten-free. Visit Zoe's in Colleyville for their unique flavor and ample servings.