Colleyville, Texas  August 14 2015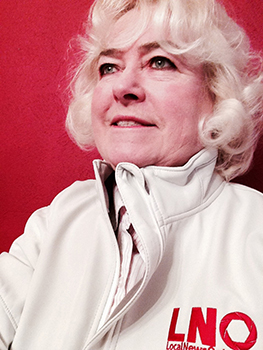 8/12/15  Theft at 2301 Arbor Trail in Arbor Estates.  Officer Craig Terrell was advised at 12:20 PM by the homeowner, Amy Lee Berryhill, 52, that a wood interior door had been damaged ($100) and her silver Apple MacBook Pro ($1,000) had been stolen.  Detective Chad Bonham is following up the theft.
8/07/15 – 8/08/15  Burglary of a Building by forced entry at 4913 Colleyville Boulevard at the Red Barn Barbeque.  Officer John Arenz was advised by Mary Brothers Brewer of Colleyville that sometime between 9:00 PM and 8:00 AM, an assortment of coins had been stolen during the break in.  The coins included two to eight golden Susan B. Anthony dollars, a clear plastic sleeve containing a roll of quarters and an assortment of other change.  Detective Chad Bonham is following up the burglary.
8/08/15  Hit & Run at 4700 Colleyville Boulevard.  Officer Elias Olivarez was advised at 4:40 PM about the incident by David Woodward, 51, of Bedford.  Detective Jeremiah Filion is following up.