Grapevine, Texas    March 5, 2017
by Nelson Thibodeaux, Editor LNO

Last week I was invited to the Palace Theater in Grapevine to discuss the years that I owned the theater and the plans I had launched for a continuous operation of the Theater as the Grapevine Opry.  Certainly the most memorable proponent of the theater continuing Country Entertainment was Rocky Gribble, seen on the right.  I took my swing at operating the Opry and theater in the early 1980s.  On Wednesday, the last original founder of the Opry, Chisai Child's suddenly passed away at only 69 years of age.  This article is meant as a tribute to those days the Palace Theater was known as the Grapevine Opry!
March 1, 2017  Branson, Missouri
The last original founder of what was the famous Grapevine Opry, Chisai Childs has died.  Chisai passed away suddenly on Wednesday March 1, 2017 at her home in Branson, Missouri, where, after selling the Grapevine Opry in 1981, Chisai purchased the Starlite Theater in Branson
Johnny High, the co-founder of the Grapevine Opry started the famous Johnnie High's Country Revue in Arlington after the split up of the two entertainers in the late 1970s.  Johnnie High, a north Texas country music showman who gave such performers as LeAnn Rimes and Boxcar Willie their early exposure, also died on a Wednesday. March 10, 2010. He was 80.
Mr. High's daughter, Luanne Dorman, said her father had heart disease. The impresario of "Johnnie High's Country Music Revue'' began his Saturday show in 1974 after converting an old movie theater in Grapevine, a Dallas-Fort Worth suburb, into the Grapevine Opry. There he gave Boxcar Willie and Rimes, then a child, some of their first stage experience.
In Branson, Chisai Childs and Sojhi Tabuchi
The Hometown Daily News.com, covering the Branson area, reported;Longtime Branson Visionary and Entertainer Passes ,the Branson community is feeling the loss today following the passing of Chisai Childs on Wednesday. In 1981 Childs moved her show the Grapevine Opry from Texas to the original Starlite Theatre on West Highway 76, becoming the 9th show in Branson. 
Nicknamed the Belle of Branson, the impact of Childs's career in Branson and the entertainment industry is her legacy, according to Branson entertainer and longtime friend of Childs, Terry Wayne Sanders.  Childs was also responsible for bringing well-known talent to Branson such as Shoji Tabuchi, Doug Gabriel and Boxcar Willie. She starred in her own television show, "Chisai and the Ozarks," which aired on Springfield Channel 33 every Saturday night, and hosted the first live radio show from Branson. Sanders adds Branson is what it is today because of Childs.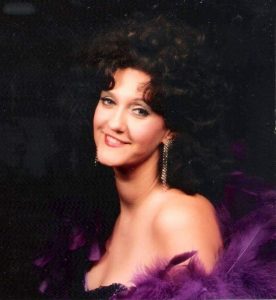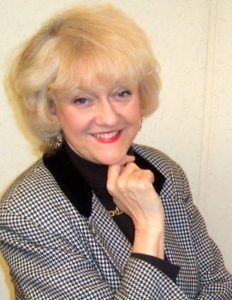 In recent years Childs worked with The Baldknobbers Theatre and served as a producer and host of the annual Branson Terry Music Awards.
In 1974, High began his country music show, when he and dance teacher Chisai Childs of Fort Worth, bought and renovated Grapevine's Palace Theatre. In 1979, Childs moved to Branson, Missouri, when High opened his Saturday night show at Will Rogers Auditorium in Fort Worth. It stayed there for almost 13 years before moving to Haltom City's Shannon Auditorium.
In 1995, High bought an old movie theater in Arlington, Texas and created the Arlington Music Hall.
Concerning the original team at the Grapevine Opry, Chisai said,"The people don't come to hear us gab about ourselves or anything else. They come to be entertained, and we try to keep the entertainment center stage." Costumes to be used in the local show are custom made by Nudie of Hollywood, who also makes clothing for Roy Rogers and did for Elvis. The costumes, some of which cost as much as $10,000, often take half a year to make and involve three or four individual fittings. Chisai's five "Hee – Haw" appearances, featured  her talents in the comedy area. In addition to the two Grapevine Opry shows every Saturday night, Chisai and Johnnie High averaged at least one big road show every week.
Chisai and High emphasized that the show is completely family oriented, to the point that "you can bring your husband, your kids, your mother, and your preacher and everyone will have a good time."  As Miss Talent Teen U.S.A., Chisai toured seven countries with a U.S.O. show while still a teenager, performing with such notables as Bob Hope. Now one of the two main stars of the Grapevine Opry and about to begin taping a series of appearances on the syndicated comedy show "Hee – Haw" Chisai says the Opry venture is responsible for bringing her back to a career she thought she had left "After the U.S.O. tour and some other performances," she said in a interview in 1974, "I stopped in show business because I didn't want to go into bars to perform. But those were the only places where there was work. Then I got involved with the Grapevine Opry, which is an alternative to that bar scene."
Together, aided by Chisai's aunt, Mrs. R.L Slaughter, the two singers put together what they called "a first class, professional family show." Chisai drew on a repertoire of more than 50 different acts in putting together each performance. With a background in comedy, she interspersed her singing with comedy bits during the show. "I imitate Dolly Parton and Loretta Lynn and several other singers as a part of the act," she said. "In fact I am the only woman singer I know of who does an Elvis imitation. But I don't know right now what will happen with that now that Elvis has died." One imitation that Chisai says is especially popular now is her impression of Miss Lillian Carter, mother of President Jimmy Carter. Chisai currently had four records in release"
In 1981 Chisai gave her last song and last performance at the Grapevine Opry that Chisai and Johnny High, the Chisai had sheparded through the following years.   She purchased the Starlite Theater in Branson.
Last show at Grapevine Opry
  was the first in a series of articles on the Grapevine, Opry  from 1981 to 1984.
Before the split at the Grapevine Opry takes a look back at the start of the Grapevine Opry and two talented entertainers in Grapevine, Texas
After Chisai took full control of the Opry, for a period of time, Johnny High had the support of the very wealthy Aunt Susie Slaughter, who happened to be a big fan of Engelbert Humperdinck
At the final award show supported by Aunt Susie, Humperdinck 's style apparently wasn't appreciated by the Johnnie High fans. Many fans walked out on Aunt Susie's favorite performer and those that stayed were less than appreciative. Humperdinck bitterly said, "Since you didn't give me an ovation, at least you can give  Aunt Susie an ovation."  Humperdinck asked Aunt Susie to join him on stage.  She refused.
High apologized to the audience who had weathered Humperdinck's performance. "We didn't want any of those jokes.  We didn't want him to bring women up on stage and make love to them in front of everyone.  We didn't want him to sing for an hour-and-a-half before we could finish making our awards. LNO provided an article on the "Humperdinck  Episode>"

The Grapevine Opry in 1984
In a final farewell to the Grapevine Opry, I wrote my last column in 2011 on the Grapevine Opry.
A few photos from our time as the owner of the Grapevine Opry.
Little Jimmy Dickens and Nelson at the Opry.1965, he released his biggest hit, "May the Bird of Paradise Fly Up Your Nose", reaching No. 1 on the country chart and No. 15 on the pop chart. 
Lynn Anderson and Nelson at the Opry by her bus. 
Top of the World
is an  album released through
Columbia Records
by country singer
Lynn Anderson
in 1973. The album was produced by Anderson's husband
Glenn Sutton
.This was a very successful album for Lynn Anderson. It reached No. 7 on the "Top Country Albums"
Skye Thibodeaux, cutting a rug with a Fiddle at the Grapevine Opry at 3 years old, now 35!
Nelson and Bobbie Helms, elms' first single in 1957, titled "Fraulein", went to No. 1 on the country music chart
First Appearance by the Judds in the DFW market at the Grapevine Opry, Why Not Me, and Momma He's Crazy had just both hit Billboard's #1.
With Lefty's brother David Frizzell and Mrs. Thibodeaux.
Faron Young of "Hello Walls" fame,in 2000, Young was inducted into the Country Music Hall of Fame.
Johnny Wright and Kitty Wells, "the Queen of Country Music" at the Grapevine Opry.
Look Closely at this young man on the left, if he looks familiar it is because he is Marty Haggard, son of the late Merle Haggard. Who played with his dad the last performances of his life. He performed at the Grapevine Opry as did the sons of Marty Robbins and Faron Young.
The least talented guy ever to take the stage at the Grapevine Orpy, yep that's me doing King Tut.