April 6, 2017  DFW, Texas
More than 700 fans turned out for the recent Dallas Stars Casino Night at Park Place Lexus. The event raised more than $330,000 for the Dallas Stars Foundation, making it one of the most successful Casino Nights in its 18-year history. The Star-studded event featured the entire Stars hockey team serving as casino dealers, including players, coaches, play-by-play announcers, and front office staff.
"Our 18th annual Casino Night was one of our most successful events to date," said Dallas Stars Executive Vice President, Chief Operating Officer, Jason Farris. "Casino Night is the largest annual fundraiser for the Dallas Stars Foundation. It will allow us to put over $330,000 back into the community through our programs, grants and scholarships. We thank our Foundation supporters, volunteers, our Stars fans, the amazing corporate sponsors and Park Place Lexus for helping make this event such a success."
Dallas Stars Captain Jamie Benn deals Texas Hold 'Em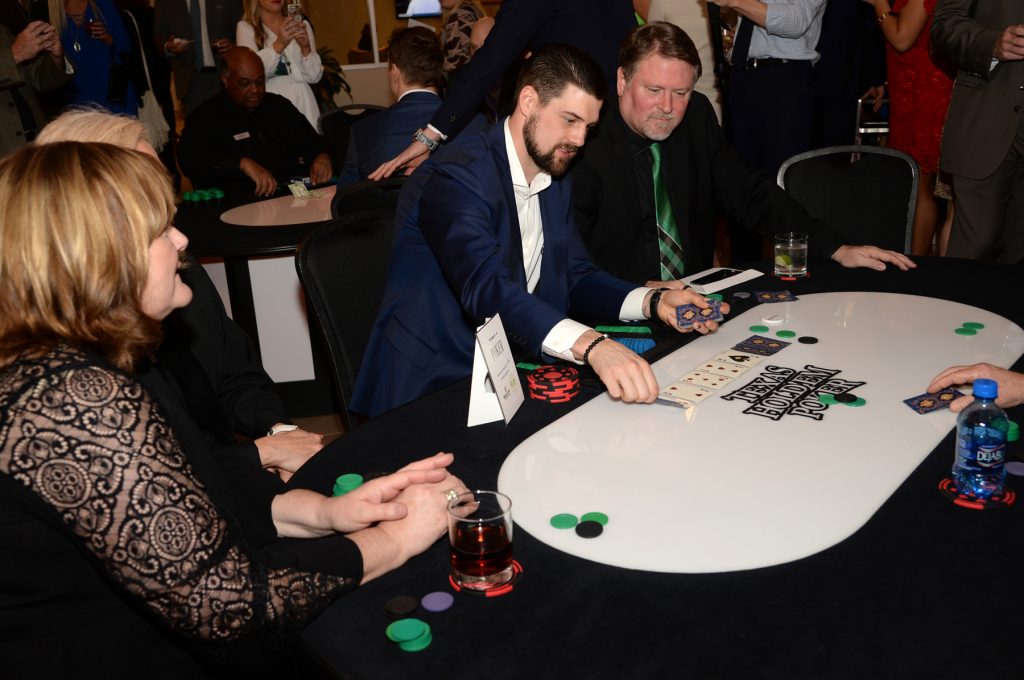 DJ S.O.U.L Jah entertained the crowd as fans bid on a selection of autographed memorabilia, including jerseys from current and former Dallas Stars players, as well as unique experience packages such as the opportunity to travel with the Stars team to an away game. Guests enjoyed a delicious buffet from III Forks, Jack Daniel's Whiskey Tastings and a diamond bar provided by J. Patrick Diamonds, Inc.
"Park Place Dealerships supports many worthwhile charities," said Jordan Case, President of Park Place Lexus, "but this is always one of our favorite events. Our clients and members look forward to this fun party and the exclusive access to Stars players and coaches. The players really interact with the fans at the tables and while hanging out in the client lounge. And everyone feels good about the money it raises for the Dallas Stars Foundation, which in turn helps area kids. It's a win for everyone involved."
Dallas Stars anthem singer Celena Rae deals Blackjack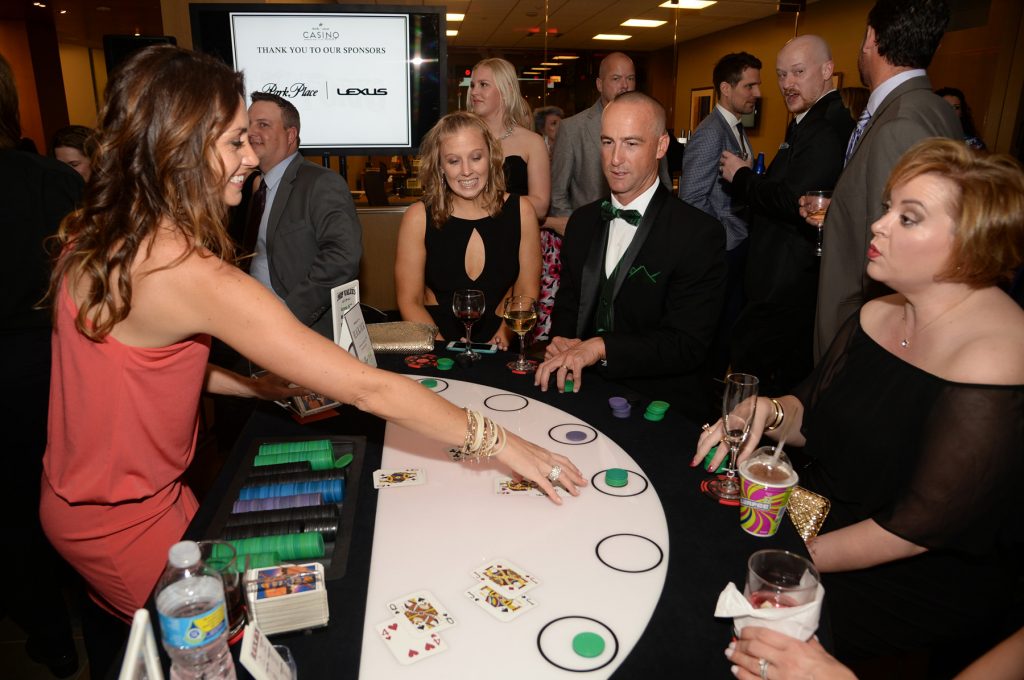 The Dallas Stars Foundation focuses its efforts on providing support to the children in the community through youth hockey programs, youth engagement, and health and education. The Dallas Stars Foundation was established to serve as a positive force throughout the Dallas/Fort Worth community. Through teamwork, interaction, and education, the Dallas Stars Foundation works to bring together members of the community and build a bright future for youth.
Dallas Stars Foundation Executive Director Grady Raskin; Dallas Stars GM Jim Nill; Dallas Stars Alternate Captain Patrick Sharp; Park Place Lexus Grapevine General Manager Matt Woolsey; Dallas Stars Alternate Captain Jason Spezza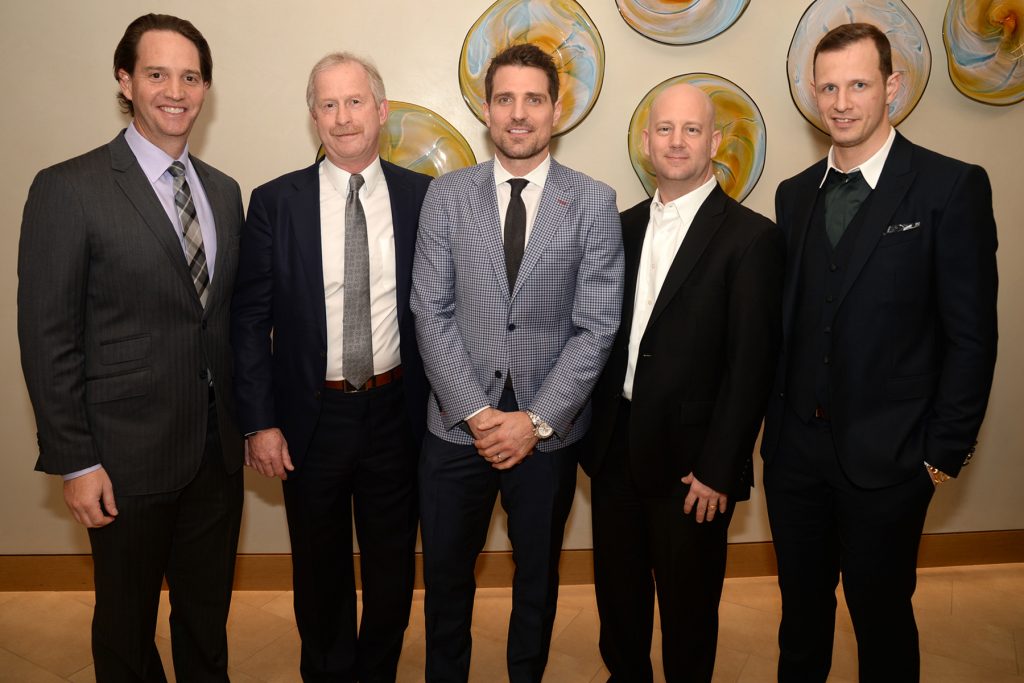 Ken Schnitzer founded Park Place Dealerships in 1987 with a single Mercedes-Benz dealership on Oak Lawn. Today, Park Place Dealerships employs more than 2,000 people and operates 18 full-service dealerships representing luxury brands including Lexus, Mercedes-Benz, Porsche, Infiniti, Volvo, smart, Jaguar, Lotus, Rolls-Royce, Bentley, McLaren, and Maserati. For more information about Park Place Dealerships, visit parkplace.com.