Texas Stix Becomes 1 of 17 Teams Nationwide to Compete in Farmington
GRAPEVINE, Texas (June ​21​, 2017) –
Next to the College World Series or the MLB World Series, the opportunity to play in the Connie Mack World Series is one of the highest honors a team can achieve. Today, the 18u Texas Stix, based in Grapevine, has reason to celebrate!
On Sunday, June 18, the 18u Texas Stix defeated D-BAT Elite at a Connie Mack World Series qualifying event in Houston. The tournament, hosted by V Tool Showcases, is one of five that take place this summer: Houston (June 13-18); Surprise, Arizona (June 23-28); Dallas (July 5-10); Troy, New York (July 8-14); and Southern California (July 13-20).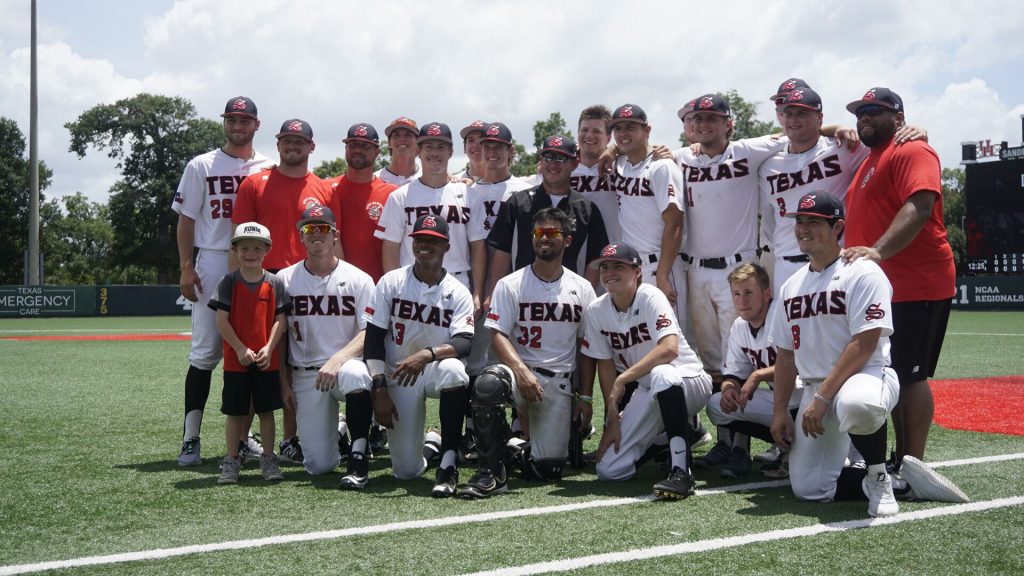 Standing (L-R)Braydon Dragoo , Coach Casey Johnson, Coach Brett Ray, Wes Case, Syler Shepherd, Matthew  Hickey, Dylan Neuse, Coach Matt Young, Watson Timmons, Phil Sikes, Dalton Wason, Jacob Arizpe, Brett Cain, Bryce Elder, Coach Omar Turner; Kneeling: Lance Russell (his arm is around Matthew Hickey's little brother Brayden), Jar Parker, Jacob Martinez, Bobby Lenert, Chandler Mauldin, Kevin House; Not Pictured: Zach Carrion, Nick Ellis, Blayne Jones, Evan Sack, Beau Staton, Michael Stanford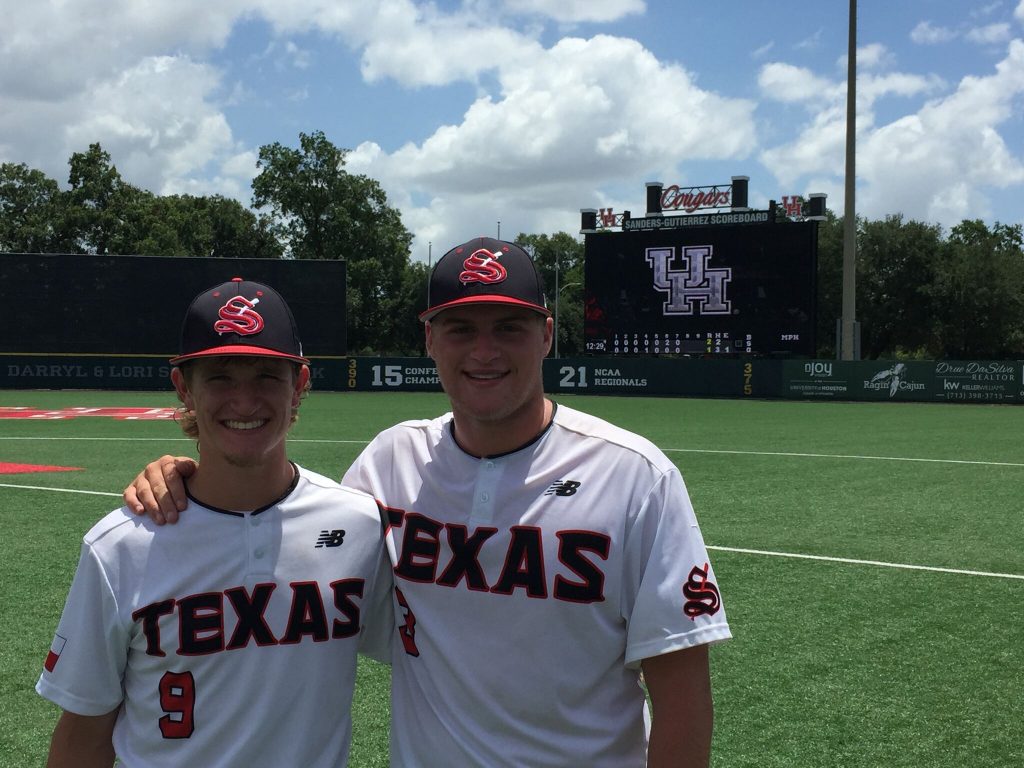 Over the course of six days, the Stix played 10 games, going 8-2. Most every game was close, and the tiebreaker series against Dallas' D-BAT Elite had fans hanging on the edge of their seats until the final out. The Stix won the first and third games. Bryce Elder, currently committed to Howard College, pitched a complete game and Dylan Neuse, committed to McClennan Community College, hit a 2-run home run. Stix player Phil Sikes (OF/Pitcher), who is committed to UNM, was named tournament MVP.  The final score was 2-1.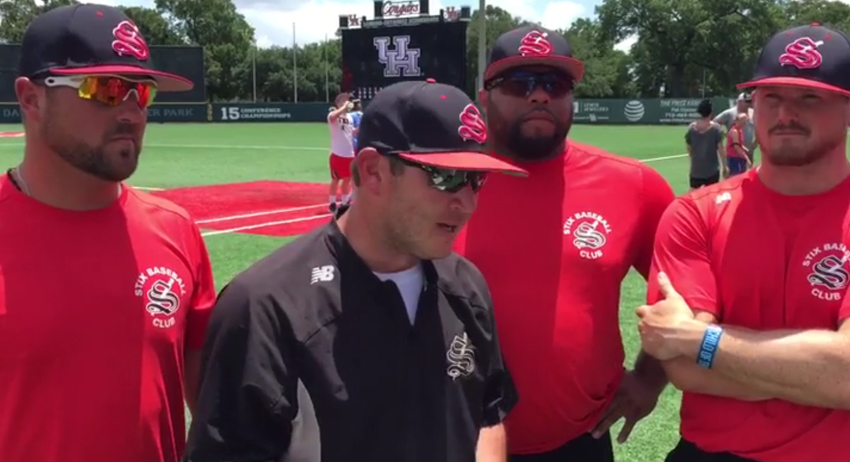 The Texas Stix carries 24 players on the roster, 11 of which are pitcher only (POs).  Of the 23 rostered players who attended the event, every player contributed. The coaching staff includes head coach Matt Young and assistant coaches Casey Johnson, Dax Powell, Brett Ray and Omar Turner.
This is Matt Young's second time to attend a Connie Mack World Series. His first time was as a player when he was 18 in 2001. Matt played with the Atlanta Braves and Detroit Tigers. He believes that the Connie Mack is a once in a lifetime experience – one of the best memories of the baseball career.
Earlier this year, the American Amateur Baseball Congress made changes to the Connie Mack, expanding the field of teams from 12 to 17 and adding a weekend of pool play preceding the double-elimination tournament.
This year, pool play will take place over the weekend on July 30 and 31. Eight teams from pool play, along with the host team, will play in the double-elimination tournament, which starts on Aug. 1.
Qualifying teams are scheduled to arrive on Thursday, July 27. On Friday, July 28, there will be a parade, home run derby and fungo skills challenge, followed by opening ceremonies at 7:30 pm in the evening.
The CMWS parade is at 10:00 a.m. on Friday, July 28th at Bowman and Main Streets. The parade will proceed east finishing up at Ricketts Park. Entry forms are available at http://www.cmws.org.
General admission tickets will be on sale the day of the game at the ticket booth at Ricketts Park. The booth opens one hour prior to game time. Ticket prices are $4 for students (18 and under); $5 for adults for a double game session and $3 and $4 for a single game.
About the Texas Stix
The Texas Stix is known for it's coaching, competitiveness and college placement expertise. The Stix has facilitated college commitments for players every year and, in the last eight years, has seen 30-35 players placed annually.
In 2016, the Texas Stix moved its headquarters from Euless to Grapevine. With its home base at the Texas Prospects Academy near Main and Mustang, the club is able to offer indoor training at one of the best indoor practice facilities in the area. Families and players interested in more information can email info@texasstix.com, and visit www.texasstix.com and www.tpabaseball.com.