November 27, 2018
Column by Michael Quinn Sullivan, Empower Texans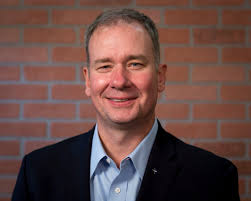 Michael Quinn Sullivan
The highly political persecution, er, prosecution, of Attorney General Ken Paxton suffered yet another setback. Brandon Waltens reports the Court of Criminal Appeals has ruled the hourly rate charged by the (suspiciously) appointed special prosecutors runs afoul of state law. The Court of Criminal Appeals is the highest court in Texas for criminal matters.


 

State law requires compensation for special prosecutors to match the amounts paid to court-appointed defense attorneys. Yet the highly political attorneys appointed by disgraced former judge Scott Becker were charging taxpayers an excessive rate… with Becker's permission.


 

After a series of legal setbacks made it clear Paxton had done nothing wrong, Collin County taxpayers began to question whether the prosecutors were carrying forward on the case solely to rack up legal fees for themselves. One of the lawyers, Houston's Kent Schaffer, was found to have charged taxpayers for work supposedly performed while on six vacations and a weekend getaway, from Marrakesh to Myanmar.


   

Collin County refused to pay the prosecutors' latest bill, resulting in a series of appeals. Schaffer and Wice now have the opportunity to decide whether or not they will continue their persecution of Paxton at a substantially lower rate.


 
Stacy Roberts is a one-woman force for freedom in West Texas. Matt Stringer introduces us to Stacy: a rancher, home-school mom, precinct chair, and activist. She brings unwavering grit towards holding government accountable and promoting conservative values.