Click here for browser version
Aquaman (PG-13)
Opens Thursday, December 20
There's a list of things that we're expecting from Aquaman – a deep look at Arthur Curry's past and the role he will play in Atlantis, insane underwater action sequences, and, most importantly, Jason Mamoa. We were introduced to Mamoa's Aquaman in Justice League last year, but it looks like that was just a preview of the ferocious and wild direction that the DCEU has planned for the son of the land and the sea. If any of you are still unsure about what Aquaman can do besides "talk to fish," his solo superhero movie looks like it will answer that, as well as deliver on every last bit of our list.
Perfect Pairing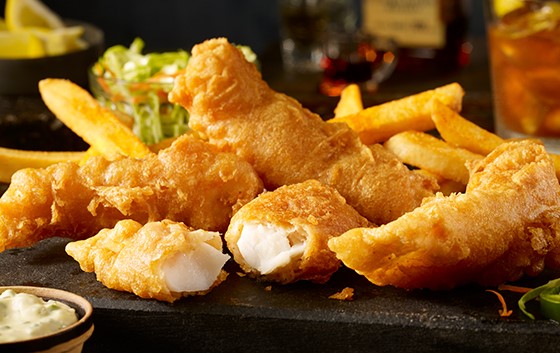 Dive into an ocean of flavor when you pair our Tempura Fish + Chips with one of our on-tap local craft beers.

Available at participating SMG locations.
LISTINGS & SHOWTIMES MAY VARY BY LOCATION
Bumblebee (PG-13)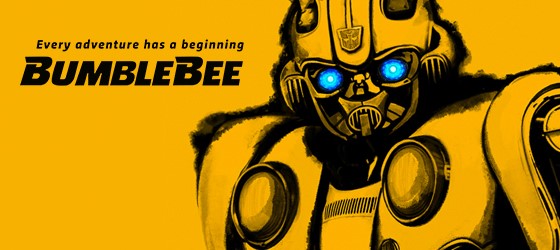 Opens Thursday, December 20
On the run in the year 1987, Bumblebee finds refuge in a junkyard in a small Californian beach town. Charlie, on the cusp of turning 18 and trying to find her place in the world, discovers Bumblebee, battle-scarred and broken.
 
MARY POPPINS RETURNS (PG)
December 19
GET TICKETS

*$5 Tuesday tickets are not available for this title.

SPIDER-MAN:
INTO THE
SPIDER-VERSE (PG)
Now Showing
GET TICKETS
STAY UPDATED ON WHAT'S HAPPENING
The Perfect Gift for Any Occasion
Promotion ends 1/3/19
Let us mail the gift of movies for you and you'll get a free movie ticket for every $25 you spend on Studio Movie Grill gift cards.
Win A Bumblebee Prize Pack
For your chance to win, follow our Facebook page, like our post, and comment with the title of your favorite 80s song.
Mary Poppins Returns (PG)
Showing Saturday, December 29
The sensory friendly screenings are free for children with special needs and their siblings. Adult tickets are available at before-noon price. Special Needs Screenings are shown at 11:00 a.m. at all SMG locations except EpiCentre.
LISTINGS & SHOWTIMES MAY VARY BY LOCATION
A Christmas Story (PG)
SMG Classics: Showing Wednesday, December 26
In the 1940s, a young boy named Ralphie attempts to convince his parents, his teacher, and Santa that a Red Ryder B.B. gun really is the perfect Christmas gift.
DRAGON BALL SUPER: BROLY (NR)
January 16-24
GET TICKETS
Holmes & Watson (PG-13)
Opens Tuesday, December 25
A humorous take on Sir Arthur Conan Doyle's classic mysteries featuring Sherlock Holmes and Doctor Watson.
Add us to your address book so you don't miss out on any of your great SMG benefits.
Copyright © 2018 Studio Movie Grill, LLC. 12404 Park Central, #400N Dallas, TX 75251.