The ever-growing Snap Kitchen is putting down more roots with a new location in Colleyville. Health-conscious residents in this suburb can now find Snap Kitchen's chef-driven and dietitian approved meals in their neck of the woods. Open on August 22nd, Snap Kitchen's newest location is at 4712 Colleyville Blvd. and features grab-and-go prepared meals available for in-store or curbside pickup. Guests can find comfort in knowing they can pick up healthy, freshly made meals on the go, without compromising on taste or experiencing the post-meal guilt that often comes with dining out.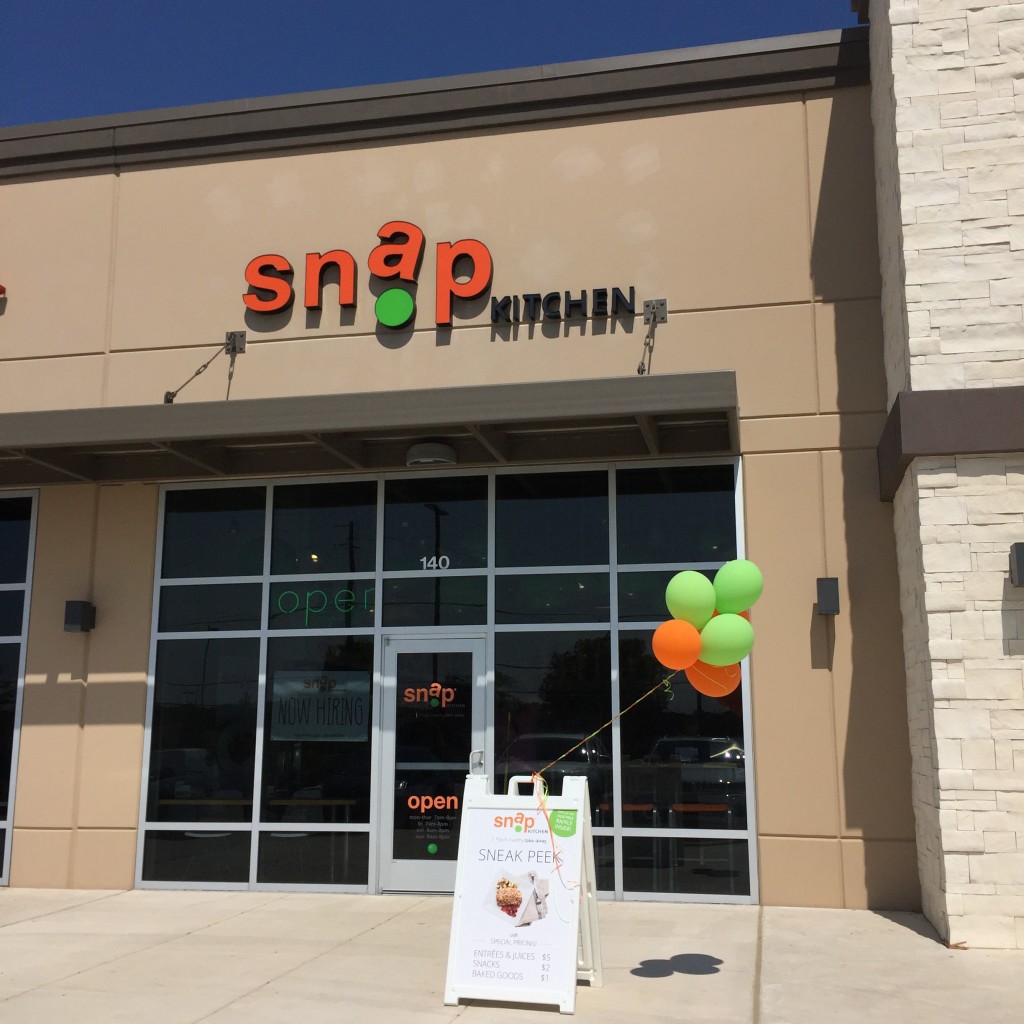 "We are fortunate that the Dallas community has truly embraced Snap Kitchen for its quick, healthy dining since opening the first Dallas location last summer. We are excited to expand into Colleyville, our seventh area store, and continue to grow our Snap Kitchen family, both internally and with our customers," says Martin Berson, Snap Kitchen's Co-Founder and President.
Chicken & Green Chile "Enchiladas" (430 calories)
Snap Kitchen is dedicated to bringing customers flavorful, handcrafted food that supports a commitment to local, organic ingredients and healthy cooking. At Snap, guests can easily grab a healthy meal, snack or cold-pressed juice. The menu offers a selection of palate pleasing items made fresh daily, including Chicken & Green Chile "Enchiladas" (430 calories), Grassfed Bison Quinoa "Hash" (medium – 380 calories) or for breakfast, the Chicken Sausage Breakfast Tacos (300 calories). Ninety-nine percent of the menu is gluten free, and there is a vast selection of vegetarian, vegan, paleo, dairy free, carb conscious and sodium conscious items.
The concept, which started in 2010, was recognized by Nation's Restaurant News (February 2014) as one of the nation's top "Breakout Brands" and selected as one of Nation's Restaurant News 2014 Hot Concepts award recipients. Snap Kitchen now has 30 locations throughout Austin, Houston, Dallas and Chicago.
The Snap Kitchen Colleyville store is located at 4712 Colleyville Blvd., Colleyville, TX 76034 and is open Monday-Thursday from 7 a.m. to 9 p.m., Friday from 7 a.m. to 8 p.m., Saturday 9 a.m. to 8 p.m., and Sunday 9 a.m. to 9 p.m. For more information, please call (817) 608-0727 or visit www.snapkitchen.com.