January 11, 2017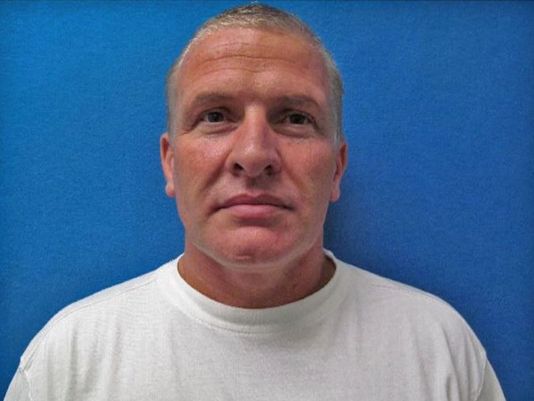 The second day of testimony in the Damian Merrick sexual assault of a minor trial started in Judge Mollee Westfall's Courtroom.   Referring to witness #5 a young girl, testified that Merrick was frequently renting various hotel/motel rooms to have parties with team member of the Volleyball team.  
She pointed out that , while she did not personally accept any invitations to attend, she did have contact with Damian and Witness #2 a 16 year old girl who was having a "relationship" Merrick.  In fact, on a day in March 2016, while she was hosting a couple of friends over at her Grapevine home, Merrick showed up at her house with Witness #2.  She further testified that Merrick had a bag with him and introduced Marijuana Edibles, in the form of Tootsie Rolls, as well rolled marijuana cigarettes that that he passed around to all attending.  Witness #5 said she had never had the edibles previously, however she split one with another girl and that all took "hits" on the Marijuana cigarette.
At some point, Merrick begins to sweat excessively and decided to go into Grapevine house to set in a recliner.  Shortly thereafter, (soon to be witness #6 a young girl) decided to go in and check on Damian.  Within just a few minutes Witness #6 comes out of the house and according to #5, she seemed suddenly "very fragile and scared."  #6 told #5 that she wanted Merrick and #2 to leave the house.  When Merrick was told they wanted him to leave he continued to suggest that he would leave with #2 and wanted #6 to come with them.
Later #5 told her mom that #6 seemed "off" and admitted that all of the group had Marijuana smokes and Edibles.
She further testified that Merrick had picked two of the witnesses up at Colleyville Heritage High School and took them to a "Smoke" shop near the school.  16 years old at the time, the witness agreed she was not of age to go into the shop, however was accompanied by Merrick so the owners seem to ignore them.  They all tried different flavor smokes (said to be similar to electric vapor cigarettes), before he took them back to school.  At another time, Merrick brought some Marijuana Edibles to school and they went out front to pick them up from him and went back into the school (a designated "Drug Free Zone.)
On Defense Cross examination Witness #5 said she had received a cell phone text, prior to Merrick's arrival, from #2 that Merrick and her "were on the date" and were coming over.  Defense council pointed out that Adults and Young People text using different terms and was she sure the couple were actually "on a date." #5 testified that this was a "nice" way to say what they were actually doing.  She further testified under Defense questioning that Merrick had stayed about one hour and was in the house with #6 for a brief time.
Two weeks later she, other witnesses and their parents went to the Grapevine Police to report the various incidents of Merrick providing alcohol and marijuana, as well as a sexual assault on the same March 2016 day on #6.  #5 also testified that, "most of the time," Merrick did not want his own teenage daughter or "family" to know about the various hotel parties nor Merrick's affair with another 16 year old girl.  #5 testified that weeks later that #2 told her she was getting some "weird s…t" texts from Merrick.
#6 testified that she was sexually assaulted during the brief time her and Merrick were in the house on that March 2016 day.  She said that Merrick was a family friend and the father a girl that she had known since elementary school.  Prior to these dates Merrick had a trip with the Volleyball girls to Colorado and he purchased Marijuana at a legal shop sharing it with the girls.  Further, he apparently had purchased enough to provide the Marijuana "hits" and Edibles March 2016.
#6 testified that after Merrick had gone into the house, sweating profusely" that she went in the house and Merrick ask her to get a towel out of the bathroom for him.  She said that although she had used Marijuana before, that she had eaten a full Tootsie Roll Edible and that she, herself, was feeling "kind of weird."
She testified upon going into the bathroom that suddenly Merrick followed her in and assaulted her by pulling down her shorts and had sex with her, including "penetration."  She said immediately after that she was "scared and in shock."  Further that the was too terrified to tell anyone immediately and she certainly was not going to leave with Merrick and #2.  " I just wanted to get home."  A few days later #5 told her parents what happened on that day.  Thereafter, the families went to visit with Detective Rebecca Graves of the Grapevine Police Department.
#6 says that she told Detective Graves about the drugs but did not say she had been sexually assaulted at the first meeting.  However, later she became so distraught that she revealed to her older sister what had happened.  She stated one of the reasons she was so reluctant to tell her Mom was because her Mom had been friends with Merrick's wife.  Upon telling her Mom she said that her Mom began crying and said she had to the parents about the Marijuana and the Sexual Assault.  She further stated that #5's father was extremely upset upon hearing about the events.  Shortly thereafter, another meeting was set up with the Detective where 3 of the girls and all the parents went to the Grapevine Police Station.
With the full understanding that the Defense has yet to present it's side of the case; the Defense pointed out posts that had been made by #6 on Social Media with Sexy Photos of herself, a claim she had MJ Edibles along with other Social Media on Twitter and other accounts.  The Defense asked since #6 had been transferred out of Colleyville Heritage by her parents was she not upset that Merrick's daughter had begun dating her ex-boyfriend at her previous school.  Further, that #6 had been arrested on a DWI charge as well as having drug paraphernalia in her car one evening by a Grapevine Police officer.  #6 testified it was actually Merrick's 15 year old daughter that was driving after they had left Merrick's home where he supplied the entire group a bottle of Vodka.  She said she switched seats with Merrick's daughter upon seeing the police behind them.
The Defense, at one point when #6 answered she "didn't remember" as her response to a Defense question, the Defense Attorney stated, "You don't remember much do you."  Could it have been because all of the drugs you have taken in the past?
Prosecution on cross-examination  ask #6 if she had lied about the sexual assault in retaliation of Merrick's daughter dating her ex-boyfriend or because she was still upset that she took the DWI rap when it was actually Merrick's daughter driving the car that evening, to both she responded "NO".
After a late afternoon break, Judge Molly Westfall admonished the Merrick family and supporters sitting on the back row of the audience area.  The Judge pointed out that she had warned the group for the last time not to make faces or visual changes during the testimony being given.  Further, if they did, she would skip just throwing out of her courtroom but will hold them in Contempt of Court.  After the 3:30 break a Tarrant County Sheriff's Deputy sat by the group for the remainder of today's testimony.
Testimony started at 1 pm today and is to start at 9:30 am in the morning.  It is anticipated tomorrow that Detective Rebecca Graves will testify for the Prosecution.