Colleyville, Texas  June 23, 2018
Colleyville's First Responders, including Police, Fire Fighters, Paramedics and City staff were in high visibility to the citizens that came out to enjoy the great Asleep at the Wheel!
Matter of fact, I saw one of Colleyville's PD who literally jumped in front of a car that appeared it was not going to stop at the parameter barricades. I want reveal this officer's name because his fast reaction was obviously a critical part of his job and he did not fail in his move to protect the public.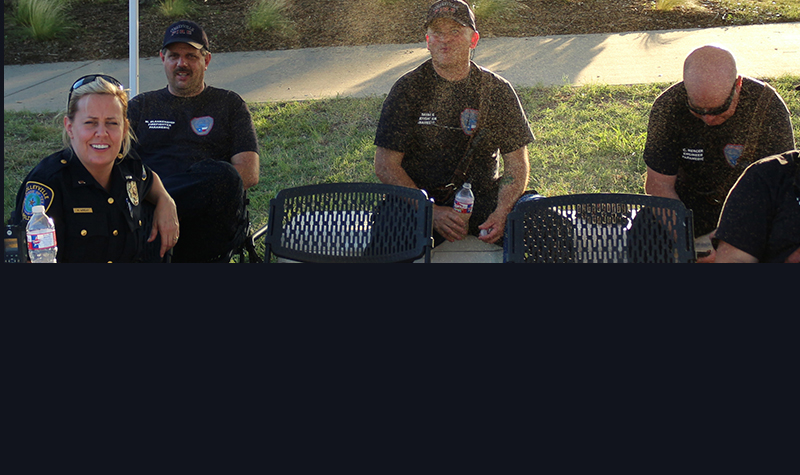 However, under the direction Colleyville's new Police Chief and his  top staff there was even more strategic decisions being made behind the scenes.
The Command center room, apparently has been used for classes meetings and a location for strategic command in the event of a natural weather disaster. but on Friday night, the Command room was bustling with activity as Chief Miller established new criteria and new strategic crowd safety monitoring capability, electronic surveillance in a parameter as far as Colleyville, Hwy 26 with new equipment able to detect possible threats.
Mayor Richard Newton requested Chief Miller to go over the strategic planning that was operative before, during and after the large crowd dispersed from the concert.  LNO was privileged to go along to visit a Command Center that clearly reflects the Chief's commitment to be ready for any eventual issue.
Police Chief Miller stands in front of one of the high tech monitoring cameras as he explains the Strategic Command Center Operations to Mayor Richard Newton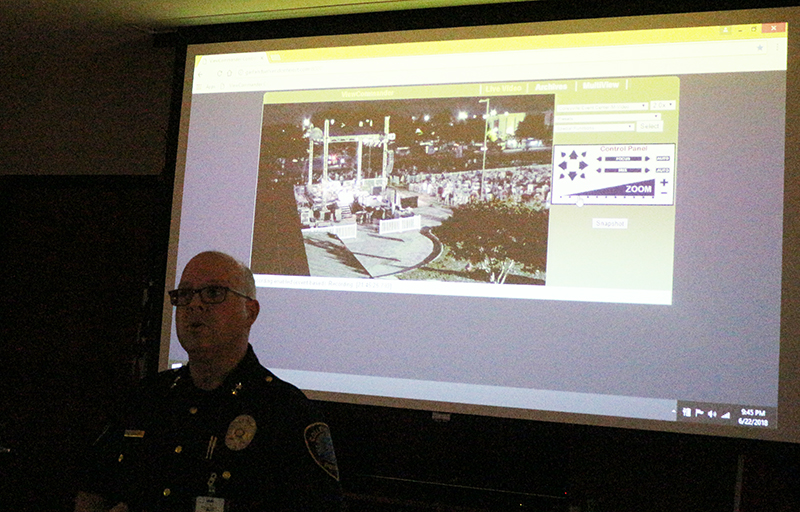 Mayor Newton discusses the Command Center parameters with Chief Miller.  In the event of an emergency, Mayor Newton is responsible for the final decision of any city wide determination.  As such he discussed some of the parameters, for example only the Mayor, other than strategic Responders would be allowed in the Command center for decision making.  The City Council will be located in another conference area allowing the Mayor to keep them informed of status and of his decisions.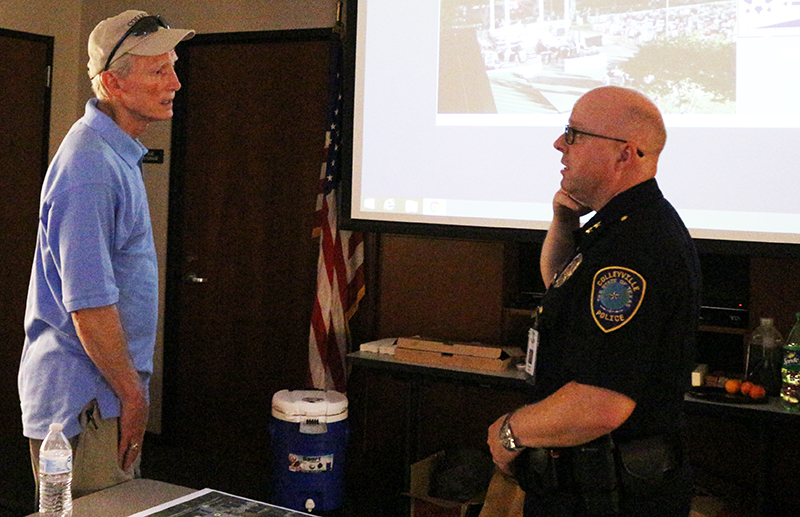 Among Chief Miller's to Command Staff is long time Colleyville Police Officer, Sargent Kevin Walling.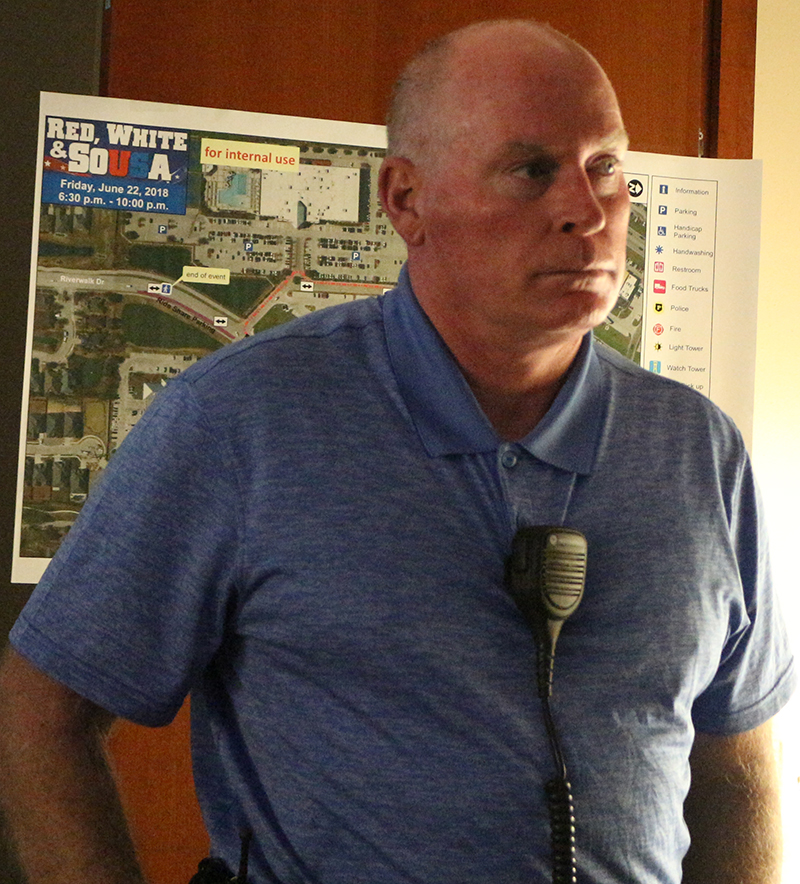 Other crucial members of the Command Center team are Lt. Scotty Graves on the left, and Fire Fighter and Paramedic, Fire Captain Phillips,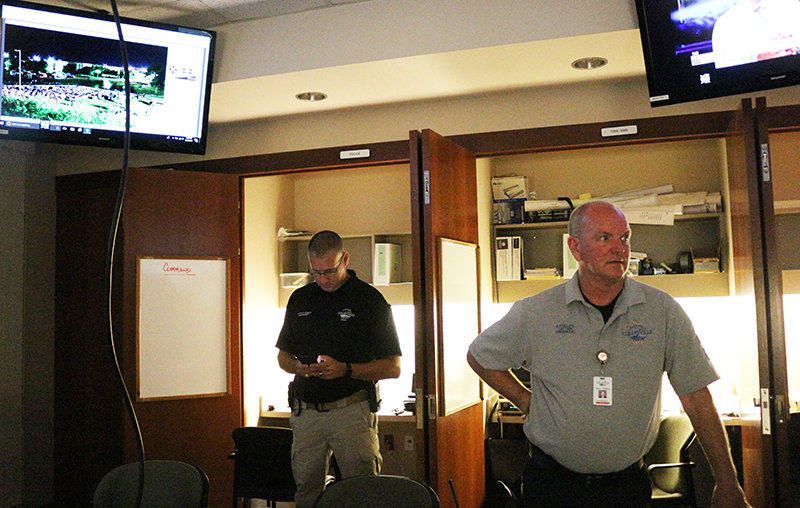 One of the large sophisticated monitors that is capable of monitoring and recording activity over a large area, with the ability to zoom in over a potential trouble area by more than 200% enlargement.